Women's tennis starts off fall season strong
No. 18 Spartans compete at BGSU Invitational
The 18th ranked Case Western Reserve University women's tennis team started their fall season with action at the Bowling Green State University Invitational on Sept. 8 and 9. The team played decently well, going 14-8 in singles play and 7-7 in doubles action.
Leading the way for the Spartans was second-year student Katrin Gurvich. She went 3-1 in singles play and 2-1 in doubles, paired with fourth-year student Nina Cepeda. Gurvich was impressive in her singles wins, defeating both opponents in two sets and recording four set victories by five or more points.
Gurvich was excited to be back on the court after a long summer without competition. She said, "I knew I worked hard during the summer so it was just time to prove it to myself and represent CWRU."
Both second-year student Lauren Beier and fourth-year student Peyton Young went 2-1 in their singles matches and 1-2 in doubles matches. Young's only defeat was to fellow Spartan and first-year student Mira Amin. For all of her doubles matches, Young paired with first-year student Nicole Cardwell, while Beier mixed it up, playing with Amin and fellow first-year Kenzie Osborne.
Top player and fourth-year student Nithya Kanagasegar split her singles matches and went 2-1 in doubles matches. She partnered with first-year student Madeleine Paolucci for all three of her doubles matches, which were all very close. In all three matches the losing side managed at least three points in the only set.
Cardwell played in two of the closest matches of the invitational for the Spartans. Two of her three singles matches contained a set with a tiebreaker; she won one, but lost the other. In Cardwell's first match, she lost the first set 6-3 and the second set in a tiebreaker 4-0. Her second match was the complete reverse: her first set was the one with the tiebreak, which she won 4-0. Cardwell went on to win the match with a 6-2 victory in the second set.
The team will be traveling to Oberlin, Ohio to compete in the ITA Central Regional Championships from Sept. 22 to 25. Gurvich says one of the team's goals for the fall season is "to do well" at the upcoming tournament. The team also would like to be ranked in the top 15 nationally, after achieving a school-high 18th ranking last season.
About the Writer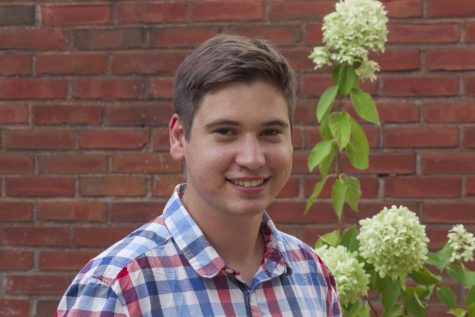 Eddie Kerekes, Executive Editor
Eddie Kerekes is in his fourth year studying chemical engineering while also pursuing a minor in German. He serves as the executive editor. Previous roles...