Wrestling team looks to put first one in win column
Spartans kick off 2016 with two matches with week
The Case Western Reserve University wrestling team struggled as they ended 2015 and took time to regroup over break. The Spartans competed in their first matchup of the new year on Wednesday with a dual meet against number 19 in Division II, Ashland University, and will return to the mat in the Will Abele Invitational at Ursinus College in Pennsylvania on Saturday.
The final match of the 2015 portion of the season saw the Spartans take on Division I competition in a tournament hosted by Euclid Avenue neighbor Cleveland State University. The Cleveland State Open saw the Spartans' four wrestlers who attended struggle against their competition and fail to capture any team points. The Spartans sent Luke DiMuzio in the 125-weight class, second-year student Connor Gordon at the 157 level and both second-year student Nick Tommas and third-year student Nick Lees to compete in the 174 pound class. The Spartans sent out their best wrestlers but none were able to overcome the stronger competition. Despite the struggle, the team can look to the tournament as a learning experience as they start 2016.
Looking into the new year the Spartans will look to overcome their 0-4 start in dual matches for the season. The Spartans will be relying on Lees who has the only winning record on the season so far, posting a 7-6 record this season. Gordon has helped boost CWRU as well with four wins of his own and a pair of pins in the 157 level. Finally Tommas, who has competed more at the 164 class than in the 174 class where he was for the Cleveland State Open, and first-year student AJ Vetturini both have a pair of victories to their name.
The Spartans' first match since returning from break was late on Wednesday after The Observer went to print. Look for an overview of the match online at observer.case.edu. The next match for the Spartans will be on Saturday at the Will Abele Open against Amherst College, College of Mount Saint Vincent, Rhode Island, SUNY Sullivan, University of Maryland—Baltimore County, Camden County, Valley Forge Military Academy and College, University of Wisconsin—Eau Claire and, of course, host Ursinus. The tournament will also be a little bit of a scouting trip for the Spartans as they will face Washington and Jefferson College, who they will hosting next week in the Si Ostrach Tri Meet.
Look for the Spartans to begin turning around their season this week as they prepare for the University Athletic Association Championships in February.
Leave a Comment
About the Writer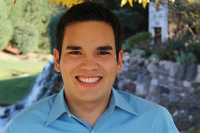 JP. O'Hagan, Sports Editor
JP. O'Hagan is powering through his third year as Biomedical Engineering major and Spanish minor, while serving The Observer as Sports Editor. JP is...