Young wrestling team struggles to find footing
Spartans drop fourth straight dual match up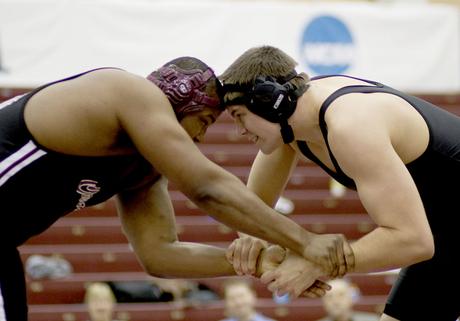 The Case Western Reserve University wrestling team remains winless as they enter their third week of competition. The Spartans took part in the Comet Duals hosted by Olivet College back on Saturday, Nov. 21, dropping all head to head matches.
Despite the disappointing start to the season the Spartans have been able to rely on the leadership of third-year student Nick Lees. Lees posted three pins, sweeping his matchups in the 174-pound weight class.
The Spartans opened the day against host Olivet College. The Spartans posted nine points in the match, falling by a score of 42-9. In this first match Lees' pin was one of two CWRU victories and came at the 4:49 mark. In addition to Lees' pin, third year student Connor Medlang won an 8-2 decision at the 133 class.
The Spartans advanced to take on Trine University and saw the Spartans walk away with three victories, however one came on a forfeit. Second-year student Connor Gordon pinned his opponent after 6:38 of wrestling in the 157-pound bout. Lees picked up the pin in a mere 50 seconds. Finally second-year student Nick Tommas picked up the forfeit in the 184 pound class. Trine beat the Spartans 32-18.
To close out the day the Spartans took on Adrian College and fell by a score of 40-9. Lees picked up his final victory of the day with a pin at the 4:57 mark. In addition Gordon had his second win of the day in the 157-pound match, winning a 10-6 decision.
The Spartans will return to the mat this weekend for their first tournament of the season. The Spartans will be matched up against 11 other teams: Alfred State College, John Carroll University, Oswego State, Wesleyan University, Oneonta State, Norwich University, University of Scranton, Washington and Jefferson College, Worcester Polytechnic Institute, Thiel College and hosts Rochester Institute of Technology.
For the competition the Spartans are entering 10 wrestlers, namely third-year students Matt Moy, Cito Balsells and Lees, second-year students Gordon, Tommas and his brother Nate, and first-year student Gavin Dersh-Fisher, Connor Howlin and AJ Vetturini. The Spartans will have two representatives in the 125 class by Moy and DiMuzio, the 157 class by Vetturini and Gordon, the 174 class by Lees and Nick Tommas and the 184 class by Dersh-Fisher and Balsells. The Spartans will be represented in the 141 pound and 165 pound classes by Howlin and Nate Tommas respectfully.
The Spartans will look to use this roster to boost their standing. The action kicks off at 9:30 a.m. on Saturday, Dec. 5.
About the Contributor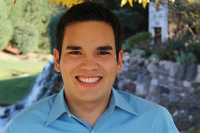 JP. O'Hagan, Sports Editor
JP. O'Hagan is powering through his third year as Biomedical Engineering major and Spanish minor, while serving The Observer as Sports Editor. JP is...