Baseball, softball make appearances in top 25
Hang on for a minute...we're trying to find some more stories you might like.
Baseball and softball rank in top 25
The Case Western Reserve University baseball and softball teams placed in the Division III top 25 rankings, with the men appearing at No. 18 and the women appearing at No. 22. This was the first time the baseball team was ranked in the top 25 since 2015 when they were ranked No. 15. The team currently has a 10-1 record. The softball team, on the other hand, has ranked in the top 25 for the first time in school history. The team currently has a 7-1 record.  
Wrestling excels on mat, in classroom
For the second straight year, the Case Western Reserve University wrestling team has earned the National Coaches' Association Division III Scholar Team Award. The team had a cumulative GPA of 3.5394, which put the squad in eighth place nationally. Leading the team were four scholar All-Americans: fifth-year wrestler Nate Lewis, third-year wrestler Gavin Dersh-Fisher and second-year brothers Alec and Andrew Hoover. Head Coach Danny Song was "very proud" of his team for their performance both on the mat and in the classroom.
Fourth-year swimmer receives prestigious NCAA award
Fourth-year freestyle and individual medley swimmer Drew Hamilton received the Elite 90 award for the 2018 Division III Men's Swimming and Diving Championships. The Elite 90 award recognizes individuals who reach the ultimate potential in their sport while also performing well in their academic careers. Hamilton, a double major in accounting and Spanish, has a 3.947 cumulative GPA with an accumulation of 141 credit hours. Along with his performance in the classroom, Hamilton has been successful in the pool, earning his fourth berth to the Division III Championship. He is the first CWRU swimmer to win this award and the third CWRU athlete overall.   
Fourth-year strong safety and kick returner wins a NCAA Postgraduate Scholarship
Fourth-year graduating football player Cody Calhoun won a $7,500 postgraduate scholarship from the NCAA. The award, given to 58 athletes, recognizes those who plan on attending graduate school who performed exceptionally on the field and in the classroom, along with work in the community and leadership. He is the sixth member of the football team and 27th overall CWRU student-athlete to win this award. Calhoun was selected as All-UAA First Team and All-PAC Second Team in 2017.  
Track and field garners first place in Washington and Lee Carnival
The Case Western Reserve University track and field team opened its 2018 outdoor season with a first place finish at the Washington and Lee (W & L) Carnival meet. The entire team had strong performances, such as the hammer throw, where fourth-year thrower Nimi Gupta, third-year thrower Marina Yu and second-year thrower Chanel Dore finished in the top five. Track was impressive also, with fourth-year runner Grant Mlack and second-year runner Dominic Oddo finishing third and fifth, respectively, in 110 and 400-meter hurdles. The 4×100 meter relay team, consisting of Mlack, fourth-year runners Ben Zelkin and Adrian Cannon and second-year runner Sam Jenkins, finished third. For the women, fourth-year steeplechase runner Claire Plunkett finished third in the 3,000-meter steeplechase, while fourth-year hurdler Marie-Louise Kloster finished first in the 400-meter hurdles. CWRU will be back in action next weekend in the Amy Adams Memorial Invitational at Muskingum University on Friday, March 23.
About the Writer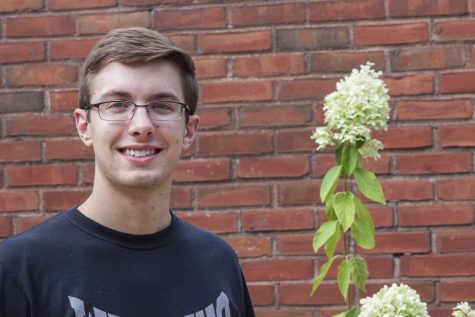 Andrew Ford, Sports Editor
Andrew is a second-year student majoring in political science and economics. As is easily inferred, he enjoys sports, politics and money. In his free time, he consistently beats his best friend at Madden and throws movie nights for his friends on what they describe as his giant TV. If he isn't doing that, then he's probably giving a tour for the university or avoiding human interaction in his room. Andrew is also a member of Phi Alpha Delta, a professional pre-law fraternity. He has yet to find anyone at this institution who has heard of his hometown of Urbana, Ohio. If you have heard of this town, live there, or want to debate sports or politics, his email is arf76@case.edu.