Cross country teams both take second in Ohio Championships
Hang on for a minute...we're trying to find some more stories you might like.
At the All-Ohio Championships on Sept. 29, the Case Western Reserve University men's and women's cross country teams both earned second place among Division III teams in the state. 
For the men, it was a repeat performance from last year, when they also finished second. This time around, the team was led by a 25:06.2 time from third-year runner David Hall, the sixth best time in Division III and the 30th best time from the entire competition, which featured teams from Divisions I, II and III and the NAIA. The Spartans also had four other runners finish in the top 25 of the Division III teams. Second-year runner Trey Razanauskas finished in 11th just 16 seconds after Hall. Four seconds after Razanauskas, first-year runner Spencer Weigand finished in 14th place. Fourth-year runner Zach Roshon and third-year runner Karthik Ravichandran finished in 16th and 23rd, respectively.
The women's team, ranked No. 24 in Division III, also finished in second in Division III, but placed 14th among all teams. Third-year runner Madeline Lindemann paced the Spartans with a time just under 23 minutes, good for eighth in Division III. Second-year runner Kiera Olson crossed the finish line shortly after her teammate to finish in 13th place in Division III. Fourth-year runners Ellen Sears, Jennifer Hoffman and Marissa Miyagi also contributed to the second place team finish by crossing the finish line in the top 40 in DIII.
Both the men's and women's teams will compete in the Inter-Regional Rumble this Saturday, Oct. 13.
About the Writer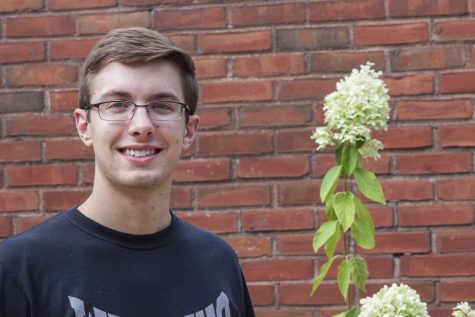 Andrew Ford, Sports Editor
Andrew is a second-year student majoring in political science and economics. As is easily inferred, he enjoys sports, politics and money. In his free time, he consistently beats his best friend at Madden and throws movie nights for his friends on what they describe as his giant TV. If he isn't doing that, then he's probably giving a tour for the university or avoiding human interaction in his room. Andrew is also a member of Phi Alpha Delta, a professional pre-law fraternity. He has yet to find anyone at this institution who has heard of his hometown of Urbana, Ohio. If you have heard of this town, live there, or want to debate sports or politics, his email is arf76@case.edu.