Listen to music in Uptown
Hang on for a minute...we're trying to find some more stories you might like.
Friday, February 23
What: CWRU Department of Music Colloquium
Where: Harkness Chapel Classroom
Time: 4-6 p.m.
Notes: Free admission; Charles McGovern from William and Mary: "The Color Line and the Product Line: Race and Consumer Culture in Postwar Pop." Reception to follow.
What: KSA Night 2018: Gatsby Affair
Where: Thwing Center
Time: 5:30-9 p.m.
Notes: $12 undergraduate student tickets at the door, $13 general tickets. At least semi-formal attire for this dinner and show.
What: Kindergarten Dinner
Where: The Spot
Time: 6-8 p.m.
Notes: $8 tickets at the door. Proceeds go to children's play therapy and the March of Dimes. Dinner will consist of childhood favorites such as dinosaur-shaped chicken nuggets and Cosmic Brownies.
What: The Genital Monologues (also Feb. 24)
Where: Harkness Chapel
Time: 6:30 p.m.
Notes: $5 tickets; show comprised of original poems, music and more. Proceeds go to the Cleveland Rape Crisis Center.
What: Uncle Vanya (also Feb. 24 at 7:30 p.m. and Feb. 25 at 3 p.m.)
Where: Eldred Theater
Time: 7:30 p.m.
Notes: $5 undergraduate tickets, $10 general, $7 seniors. The Theater Department's first show of the semester, directed by Christopher Bohan.
What: Free Friday! Will Schmid Trio, Eric Street & The Country Corner
Where: Happy Dog at the Euclid Tavern
Time: 9 p.m.-12 a.m.
Notes: Free admission; a night of music, featuring a CWRU student.
Saturday, February 24
What: Yin Yoga: Finding Balance in the Gallery
Where: Museum of Contemporary Art
Time: 9:30-11 a.m.
Notes: $20-$25 tickets; class with an instructor from Abide Yoga.
What: Residence Hall Rendezvous (also Feb. 25)
Where: Fribley Commons and Stephanie Tubbs Jones Hall
Time: 10 a.m.-2 p.m.
Notes: Honest tours of residence halls with Residence Hall Association members; chances to win valuable prizes as well.
What: Ice Skating at Wade Oval
Where: Wade Oval Ice Rink
Time: noon – 4 p.m.
Notes: Free admission; ice skating at the Wade Oval ice rink.
What: Think[box] Inspiration Tour
Where: Sears Think[box]
Time: 11 a.m.-2 p.m.
Notes: Free hot chocolate; learn how to use Think[box] machines.
What: Canyon Cinema 50th Anniversary Film Tour
Where: Cleveland Institute of Art
Time: 11 a.m.-2 p.m.
Notes: Four films are screened to celebrate the 50th anniversary of Canyon Cinema, an independent film distributor.
What: Red Dress Gala
Where: Tinkham Veale University Center
Time: 6 – 9 p.m.
Notes: Alpha Phi's annual charity gala to raise money for charity. Enjoy live performances, good food and fun activities. Buy tickets online.
What: Workshop: John Sabian
Where: Veale Multipurpose Room
Time: 6:30-8 p.m.
Notes: Urban Elementz hosts John Sabian for a dance workshop.
What: Springfest's Battle of the Bands
Where: Happy Dog at the Euclid Tavern
Time: 6 – 11 p.m.
Notes: Springfest's Annual Battle of the Bands will be taking place; vote for the winner, who will perform at Springfest.
Sunday, February 25
What: Drink and Draw
Where: Happy Dog at the Euclid Tavern
Time: 6-9 p.m.
Notes: Free admission; drink and draw with supplies from Blick Art Supplies.
About the Writer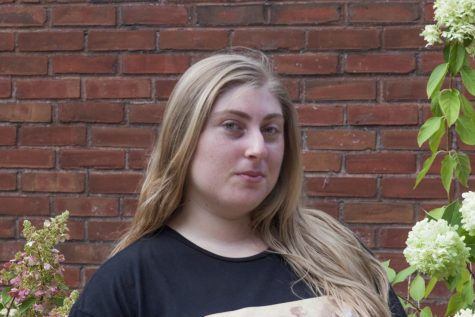 Sarah Parr, Director of Business Operations
Sarah Parr is a third-year at Case Western Reserve University and has been involved with The Observer since day one: she was the social media editor for two years and writes every now and then. She is triple majoring (calm down) in theater arts, English and cognitive science, has no background in business whatsoever and...