Men's soccer looking to raise the (cross)bar for season.
Hang on for a minute...we're trying to find some more stories you might like.
Spartan head coach Brandon Bianco will be looking to fine tune the promising young men's soccer team he inherited and enhanced last season.
Entering his sophomore season as head coach, Bianco has a strong core of players and the entire organization has a year of experience under their belts. The Spartan squad will feature nine returning starters from last year, and will look to further improve on last years 6-7-4 record. Despite finishing a game under .500 last season, the Spartan's four ties were true indicators of promise, as they were one play away from coming away with the win. In addition the Spartans doubled their wins from the 2012 campaign and cut their loss column stat in half.
Last season the Spartans established a team culture, which greatly enhanced the squad's camaraderie and on-field production, seen in the 50 percent increase over the 2012 season and produced three All-UAA selections. The next step for the Spartans is to turn that culture into a "personality," looking to create a Spartan style of play. The team sets their competitive goals, but Bianco is looking to establish this on-the-field identity. "This 'personality' will manifest itself in our edge, mental toughness and reaction to adversity," said Bianco, "All of these things will lead to more consistent results. We have a good culture, but now we need more of a personality."
The start of the season brings with it new recruits who will bring with them a unique skill set to add to the Spartan roster. "We have a talented, balanced 11-member incoming class. All newcomers will contribute at some point, but I wouldn't be surprised if freshmen Michael Balog, Ryan Rice and D1 transfer Matt Bahnij seeing time on the attacking side," said Bianco, "Freshman Evan Powell and Jack Rademacher both have the ability to contribute in our backline as well."
However, the Spartans will be looking to their experienced core who lead the charge to improving on last year's strong season. All UAA First team selection Chris Cvecko will step into a big role in holding down the Spartans from midfield. Sophomores Jacob Grindel and Brandon White will be big supporters of Cvecko's in the midfield with Matt Zembas and Josh Prosser following up good spring seasons being the best weapons in the Spartan attack. Seniors Ryan Meyer and Taylor Fletcher will anchor the defense and will serve as mentors to the incoming players.
Since the Spartans play in one of the toughest Division III soccer conferences in the country, the improvement will not be automatic nor easy by any means.
"The biggest challenge right now is finding the right mix of players who will play well together and compliment one another. If we can do that, have a strong collective play on both sides of the ball and put to the team first then we'll be fine," said Bianco.
The Spartans will kick off their season tonight, at the Roanoke Invitational against the tournament host, Roanoke College at 7. The Spartans will then play Lynchburg College tomorrow evening at 5.
About the Contributors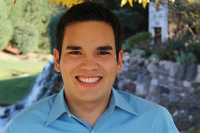 JP. O'Hagan, Sports Editor
JP. O'Hagan is powering through his third year as Biomedical Engineering major and Spanish minor, while serving The Observer as Sports Editor. JP is...