Softball struggles in Atlanta
Hang on for a minute...we're trying to find some more stories you might like.
The Case Western Reserve University softball team sprinted out of the gate to start the season, demolishing every team in their path.
Then they faced Emory University in Atlanta, and that roaring start came to a screeching halt. The midseason wall came courtesy of a four-game sweep at the hands of rival Emory on the Eagles' home turf on March 30 and March 31.
To make matters worse, the team van was stolen after the four games, so the team is without any equipment until it is recovered or they can find gear to use for the upcoming games.
Even through it all, the Spartans are trying to maintain a strong mentality.
"Despite the lack of wins, we as a team were pretty resilient mentally," said fourth-year outfielder Katie Wede. "The dugout was constantly loud and positive and people were making adjustments constantly."
Wede added that the team is definitely stronger because of the test this weekend had in store.
On the first day of games, CWRU lost 8-0 in six innings in the opening contest. Through three innings, neither team had scored. However, Emory erupted for six runs in the bottom of the fourth, and the Spartans just could not get their offense going, managing only two hits in the game.
The team competed better in the second game, falling just short by a score of 2-1. This time they scored early, but failed to get another runner across home plate after the first inning.
The second day was virtually identical: the Spartans lost 7-1 in the first game and 4-3 in the second game. Like day one, the first game of the day was competitive until the fourth inning, when Emory stormed ahead, this time with a four-run inning. There was more offense in the latter game, but not enough to come away with a win.
"Emory is a very talented team and they showed that this weekend. We definitely didn't have our A-game with hitting and had we had it, I think we could have come away with a couple wins," said Wede.
"We did not produce the hits that we needed to be able to beat Emory, said Head Coach Josie Henry. "Emory also pitched and hit the ball well through the course of the weekend."
After the series was over, Henry told her team that this result was a learning moment and that they need to bounce back in their home-opener against Brandeis University on April 6 and 7.
To be effective, the Spartans will need to figuratively (and literally) find their bats to put some more runs on the scoreboard. And if the way the team performed in the first part of the season is any indication, there is no doubt that they will.
About the Writer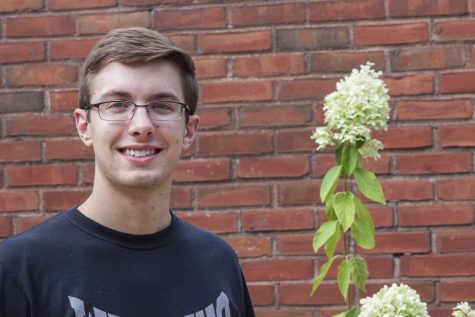 Andrew Ford, Sports Editor
Andrew is a second-year student majoring in political science and economics. As is easily inferred, he enjoys sports, politics and money. In his free time, he consistently beats his best friend at Madden and throws movie nights for his friends on what they describe as his giant TV. If he isn't doing that, then he's probably giving a tour for the university or avoiding human interaction in his room. Andrew is also a member of Phi Alpha Delta, a professional pre-law fraternity. He has yet to find anyone at this institution who has heard of his hometown of Urbana, Ohio. If you have heard of this town, live there, or want to debate sports or politics, his email is arf76@case.edu.