Volleyball's emotional win
Fourth-year middle hitter plays her last match
Hang on for a minute...we're trying to find some more stories you might like.
The trek over to the Veale Convocation, Recreation and Athletic Center on Oct. 28 was chilly to say the least.
But it was more than worth it to hear Head Coach Karen Farrell's ode to fourth-year middle hitter Emma Briggs in her final home match. The emotional poem praised Briggs for her dedication, selflessness and leadership to the Case Western Reserve University volleyball team. The poem made everyone in the gymnasium feel like they have known Briggs their entire life. It was powerful.
"I was trying not [to] cry," admitted Briggs. "It's one of the sweetest things anyone's ever said."
"Emma … holds herself accountable to a level of excellence and nothing short of that is good enough," raved Farrell about her lone graduating player.
Although not as impactful, the actual contest favored the Spartans. The team defeated The College of Wooster in three sets by scoring 25-16, 25-19 and 25-23. Briggs, in her finale, had five kills with zero errors and two blocks. Second-year outside hitters Karley King and Brianna Lemon and first-year outside Anna Jaskoviak all led the team with 10 kills each. Lemon also had 15 digs.
Leading up to the game Briggs was nervous but also excited for her last chance on her home court.
Farrell was inspired by the way the team gave their all for Briggs, playing strong and confident throughout the entirety of the match.
CWRU opened up strong in the first set. The team broke out to a 17-10 lead and forced a Wooster timeout. Out of the timeout, Lemon had two straight service aces leading to the 25-16 victory.
The statistics do not reveal how boisterous the Spartan bench was. In the second and third sets, the players on the bench were loud and having fun. They chanted their graduating teammate's name, made train noises when second-year setter Faith Ellis was serving and slid on the ground after a kill. It definitely inspired the players on the court, leading to a clean sweep.
Earlier in the week the team faced off against Hiram College, losing a heartbreaker in five sets on the road. Jaskoviak had a team-high 15 kills while contributing 15 digs as well. Lemon managed 14 kills and 23 digs.
Even though the match went five sets, Hiram had 85 kills to the Spartans' 52. The same story is found in the digs total: Hiram made 109, while CWRU only 76.
Farrell acknowledged Hiram's defense as the deciding factor in the game, while adding that they had some extra motivation since it was their Senior Day match.
At the end of regular season play, the volleyball team has a 17-11 record. They are averaging 12.3 kills per set, 11.55 assists per set and 15.5 digs per set.
On Friday, Nov. 3 the team plays Emory University at Emory in their first game of the University Athletic Association tournament. Earlier in the year the Spartans lost to Emory in three sets, but both Farrell and Briggs believe the team has the capability to win their first round matchup.
Farrell said in preparation of the tournament, "We are going to continue working on the things we've been struggling with… We are excited to have another shot at [Emory]."
If the Spartans were able to win the whole tournament, they would receive an automatic bid to the NCAA tournament, but they would need to play their best volleyball in every match. If they lose the first match, they will have the opportunity to finish in fifth place.
CWRU is guaranteed two matches at the tournament.
About the Writer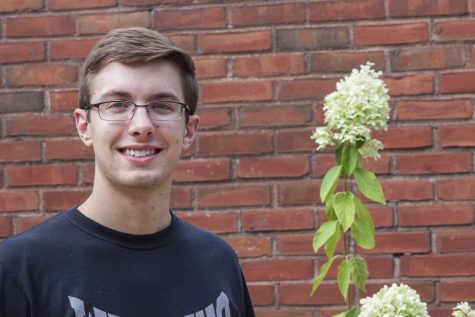 Andrew Ford, Sports Editor
Andrew is a second-year student majoring in political science and economics. As is easily inferred, he enjoys sports, politics and money. In his free time, he consistently beats his best friend at Madden and throws movie nights for his friends on what they describe as his giant TV. If he isn't doing that, then he's probably giving a tour for the university or avoiding human interaction in his room. Andrew is also a member of Phi Alpha Delta, a professional pre-law fraternity. He has yet to find anyone at this institution who has heard of his hometown of Urbana, Ohio. If you have heard of this town, live there, or want to debate sports or politics, his email is arf76@case.edu.