Good alchemy on stage from the Players' Theatre Group
Omens follow an unnamed shepherd across Spain, through the Sahara desert and finally to the pyramids of Egypt, where she believes she will find treasure. In this stage adaption of Paulo Coelho's "The Alchemist," the Players' Theater Group began the year with a production shaped by allegory.
This play, which was still in a workshop phase during performances last weekend, was adapted from the novel by the director and cast. Like the bestselling novel, this performance followed a journey inspired by a prophetic dream and included a cast of eccentric characters. Instead of a male Santiago, this adaptation featured a female protagonist, played by sophomore Natalie El Dabh.
The cast also included Sara Bogomolny, Brett DiCello, Bradley Krapes and Katja Yacker, who swirled around the shepherd in a rotating cast of kings, alchemists, and fortune tellers. The actors read from scripts during much of the play, but this did not affect the energetic and funny portrayals of their characters. As the leader of a camel train, DiCello probably got the most laughs—both on-stage and off—and El Dabh successfully drew the audience into the story, as she was able to make the fable more relatable.
The staging was creative, despite the spatial limits of the Eldred Black Box. The flock of sheep was represented by cotton balls, which were swept around the floor or sold as needed. During battles and visions, characters were backlit while standing behind a white sheet, a simple method that added dreaminess and color to the stage. The addition of another actor onstage during the shepherd's conversations with herself kept her monologues interesting and helped move the narrative along.
Overall, the interesting staging and acting in this play kept the story from feeling too shallow. The quality of this performance promises another good season from the Players' Theater Group, which produces multiple shows each semester.
Play: "The Alchemist"
Location: Eldred Black Box
Performance Dates: Aug. 28, 29
Rating: ★★★★☆
Price: free
About the Contributor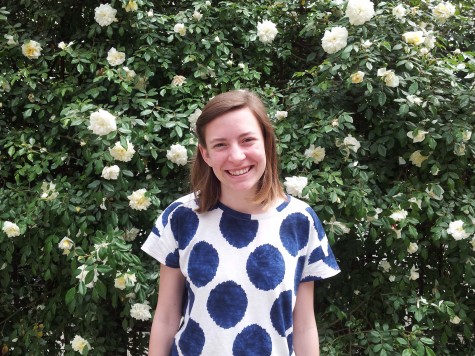 Ellie Rambo, Arts & Entertainment Editor
Ellie Rambo is the arts and entertainment editor for The Observer. She is a senior English and Cognitive Science major, and a minor in Russian. Ellie has...