Cedar Point announces bigger, faster roller coaster
Cedar Point announces bigger, faster roller coaster
Cedar Point, located in Sandusky, Ohio, announced some of the details for its new roller coaster, Valravn, which will debut May 7. The ride will break six world records, including ones for height, speed, length and most and highest inversions.
The ride, which will last 3 minutes and 23 seconds, will begin with a 90-degree drop. The top of that drop will be visible from a plaza placed near the ride, so other Cedar Point attendees who are not as taken with roller coasters can watch.
The ride will also be wider than a typical roller coaster—three rows of seats with eight seats across in each row.
"It's like riding on the wing of a biplane," said Scott Short, a member of the American Coaster Enthusiasts club's Northern Ohio chapter to The Plain Dealer. "Those big, wide, swooping inversions are a lot of fun."
The announcement of this ride had been scheduled to take place last month, but it was postponed when a man was killed by a Cedar Point roller coaster while trying to pick up a cell phone he had dropped.
Man rescued from pond by strangers
Tom Gregory, a 78-year-old man, was doing maintenance on his pond in Montgomery Township when he leaned too far to one side and his boat tipped over.
Weighed down by work boots he was unable to remove while in the water, Gregory did not have the strength to swim to the shore. His wife, unable to swim, threw him a rope, but he could not hold onto it.
Gregory recalled in an article on FOX 8 that he would only have been able to stay afloat for a few more minutes at that point. His wife, not able to rescue her husband herself, got the attention of some people driving by.
Four people came and pulled Gregory to safety.
Grant supports art along Red Line route before Republican National Convention
The Cleveland Foundation gave a $150,000 grant to a project that will put public art along the Red Line Rapid's route between Cleveland Hopkins International Airport and Downtown Cleveland. This project is set to be finished before the beginning of the Republican National Convention in summer 2016.
The art will focus on winners of the Anisfield-Wolf Book Awards, which acknowledge books that advance appreciation of diversity and understanding of racism.
Following the Red Line, the city of Cleveland hopes to expand and decorate the routes of the Blue and Green Line Rapids as well.
"We see this as the beginning of a framework for 50 years of strategy that would build a pretty powerful cultural attraction in and of itself," said Lillian Kuri, the Cleveland Foundation's program director for architecture, urban design and sustainable development, to The Plain Dealer.
She added, "It's changing the perception of public transit, elevating the idea of riding it."
Leave a Comment
About the Contributor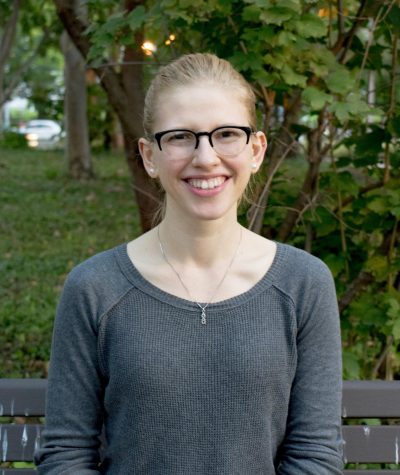 Aquene Kimmel, Director of Web and Multimedia
Aquene Kimmel, Director of Web and Multimedia, is a fourth-year English and French major. She is also Editor-in-Chief of The Athenian and a member of Pi...