Cleveland rally responds to proposed RTA changes
"Fix it, fund it, make it fair," chanted the 50 or so people gathered outside the Regional Transit Authority (RTA) offices at 11:30 a.m.
On Monday, March 21, Clevelanders for Public Transit held a rally and press conference to protest proposed fare increases and route cuts for RTA buses. The rally took place immediately before the first of 14 public hearings that the RTA is holding to gather public opinion on the proposed changes.
The proposed changes include increasing regular fare from $2.25 to $2.50, fare for the paratransit service for disabled riders from $2.25 to $3.50 and fare for disabled riders on regular bus routes from free to $1.25. Some routes will also be shortened, eliminated altogether or have their timetables adjusted. If approved, these changes would go into effect in Fall 2016.
According to Case Western Reserve University graduate student Akshai Singh, who helped to host the event and spoke there, Ohio funds its public transit at 63 cents per person, while other states fund their public transit with closer to $50 per person. The group also created a transit bill of rights listing their demands, including equitable transit and more funding from the state.
Mike McGee, who lives in public housing along the 81 bus route, spoke at the rally, saying that the route cuts could considerably decrease mobility for many Clevelanders, included disabled and elderly riders.
"If we don't have that route there we're pretty much cut off," he said in regard to his own bus route. "We're disconnected."
McGee also likened the increasing fares to a pay cut at work for lower income riders.
Sandra Ellington, a janitor at Cleveland Hopkins International Airport and a member of the executive board for the Service Employees International Union's local branch, also spoke at the rally.
"Do not raise our fares," said Ellington at the event. "We cannot afford it. Work with the riders to secure more funding for the RTA. Do not cut routes. Make equitable cuts if you must."
She also requested that the RTA reestablish free transfers for one-way fares and work with Clevelanders to create mutually acceptable solutions to the problems facing it.
"I'm sick of 'I'm going to cut here, and I'm going to cut there,'" said Ellington. "What about the people who have to take the RTA to get to work?"
According to a representative from Access Services, the $25 that is automatically added to CWRU students' tuition every semester for RTA passes will not increase even if the fare hikes go into effect.
Leave a Comment
About the Contributor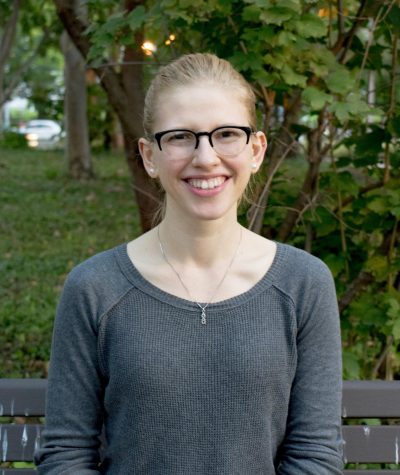 Aquene Kimmel, Director of Web and Multimedia
Aquene Kimmel, Director of Web and Multimedia, is a fourth-year English and French major. She is also Editor-in-Chief of The Athenian and a member of Pi...