Tamir Rice activists say that the prosecutor's office turned them away as they tried to ask questions about the investigation
We boil down what happened in Cleveland this week.
Tamir Rice activists say that the prosecutor's office turned them away as they tried to ask questions about the investigation
Days after the Cuyahoga County Prosecutor's Office released their investigation into Tamir Rice's death, four activists are alleging that they were turned away from the office when requesting more information. The activists said that five deputies escorted them out of the office, even though they were neither chanting nor combative. A Cuyahoga County Prosecutor's spokesman says that the activists were in a small waiting room meant for witnesses and lawyers, and that the office offered business cards in case anyone wanted to get in touch with them. The spokesman says that only one person took a card but no one contacted. The activists were also concerned about the time frame for the Tanisha Anderson case, who died in police custody on November 23.
Cleveland Heights mother and daughter accused of defrauding Medicare
Forty-five year old Sharon Ward and her mother, Queen Ward, are charged with defrauding Medicare through their home health care company for low-income families. Sharon was charged with creating fraudulent bills that caused Medicare to send more than $18 million over the course of nine years. Queen is charged with creating false background checks in order to employ otherwise ineligible people who had a history of prior convictions including assault, theft and identity theft.
It wasn't Sharon Ward's first time in trouble with Medicare. In 2004, she pleaded no contest to a Medicare misdemeanor. Due to this, she was not supposed to work with federal health-care programs for five years, but she went around this by changing the nurse license verification document to a license of a similarly named nurse. Queen also helped by ignoring the Medicaid Fraud Unit's warning that Sharon could not bill Medicare because of her 2004 charge.
Rapist sentenced to 144 years in jail
James Daniel III, 33, responsible for a series of rapes and attacks on women over Labor Day weekend in 2014 and 2000, was sentenced to 144 years to life in prison. Daniel had a penchant for trouble, the judge noted, with a three-page juvenile record and a string of crimes that included felonious assaults, burglaries and more.  His Labor Day 2014 weekend spree included three incidents— two rape assaults and one robbery. The judge also noted that during the trial, Daniel spread feces over his jail cell, attempted to fire his lawyer twice, faked a suicide attempt and tried to sneak in a paper clip into his cell.
Youngstown State University to freeze next year's tuition
Youngstown State University, which already has the lowest tuition of Ohio's 11 public state universities, is set to freeze undergraduate tuition for the 2015-2016 school year. The Youngstown State University's budget, approved by the trustees, assumed that there would be a one percent enrollment increase as well as a nine percent increase in state funding. Graduate tuition and room and board rates, however, will increase by 3.6 percent and four percent, respectively.
More steps towards marijuana legalization
We previously reported that the possibility of marijuana legalization in Ohio would leave businesses worried about hazy guidelines, and now they may have to worry a little more. Another pro-marijuana group's constitutional amendment for legalization just got approved by the Ohio Attorney General, which is the first step of many towards allowing an issue appear on state ballot. Including medical use for qualifying adults over 21 and people with medical conditions, the amendment would also allow for industrial growth of marijuana. The group proposes that the tax revenue from marijuana legalization would go towards local government, marijuana and hemp research and drug abuse and addiction education. The group expects that the issue will be given to voters in November 2016.
Leave a Comment
About the Writer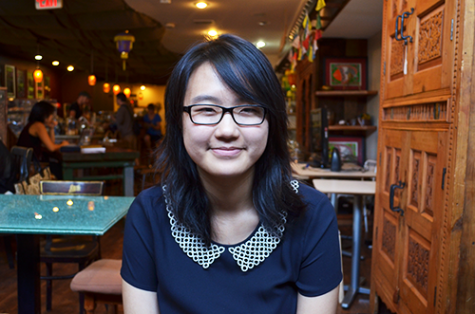 Jessica Yang, Director of Web and Multimedia
Jessica Yang is a second-year Biochemistry and Psychology double major student. In her spare time, she enjoys watching movies, reading books and fan-girling...