Fraternity brothers upset by Greek Life sanctions
Sigma Phi Epsilon, Delta Tau Delta and Phi Kappa Psi involved
The Greek Life Office (GLO) aims to create a "culture of care" within Greek Life, meaning that they want chapters to work towards self-improvement and bettering the community. However after the membership reviews undergone by Sigma Phi Epsilon (Sig Ep), Phi Kappa Psi and Delta Tau Delta (Delt), some members feel that the term "culture of care" is more a tool for maintaining an ideal image than for helping chapters work towards improvement.
Membership reviews are an extreme measure used to remove or suspend Greek members. According to Mark Starr, the director of Greek Life, membership reviews usually occur only after minor punishments, such as sanctions imposed by the Interfraternity Congress Judicial Board in these cases, prove to be ineffective in correcting a chapter's misconduct. Membership reviews are mandated by the fraternities' nationals and are usually conducted by fraternity alumni. All three of the chapters who underwent reviews had a history of problems with the GLO, though the reasons for their sanctions varied.
Current and past members from each fraternity shared what they felt triggered their own chapters' reviews. Sig Ep's problems began when a guest at one of their parties was sexually assaulted. A member within Phi Psi reported that the fraternity had a drug problem. Delt had a history of failure to comply with previous alcohol-related sanctions.
The membership reviews for Sig Ep and Phi Psi occurred in the end of November 2015. Delt's began in January 2016.
Former Vice President of Administration and current Member-at-Large for the Interfraternity Congress Craig Shook said that, from his experience, members displayed varying degrees of resistance to sanctions.
"I saw everything from completely shutting down to not wanting to work with anyone at all to accepting the process and going along with it and trying to make the best of it," said Shook.
While fraternities may not have felt that the GLO was a resource available to them, Shook said that they have always been able to come and speak with the GLO to seek advice on how to deal with the problems they've been facing.
"I would talk to the chapter presidents," said Shook. "I made myself available, but they wouldn't always reach out for my help. Some of it would be advising chapter presidents. Honestly a lot of my involvement stopped after they were notified of hearings."
According to Shook each chapter had undergone judicial hearings run by the university instead of the GLO for their alcohol related incidents. Though it was not these hearings that triggered the membership reviews, a university hearing for an alcohol related incident requires that the chapters either have a long history of judicial action or that they have demonstrated an unwillingness to cooperate with past sanctions, which is what usually leads to a membership review.
Sig Ep
41 active members after review
In Fall 2014, a group of Sig Eps threw a Halloween party on Hessler Road and, despite the fact that the brothers stated they were following risk management policies, someone was sexually assaulted. Many Sig Ep members didn't know what actually happened until much later, stated a couple of brothers that were suspended from the fraternity until graduation and who requested to remain unnamed. When the GLO gave the fraternity sanctions, a lack of communication at some point in the process led to the belief that members were being reprimanded only because the friends they partied with happened to be their brothers.
Being punished without actually knowing what they had done wrong led to a changing culture within the fraternity, say some suspended members. One such member said there was so much guilt and confusion that he began to question whether he could even have a beer.
"We were walking on thin ice all the time," said another member, also suspended from the fraternity until graduation. "When I wanted to relax, I was walking on thin ice. We're in college, and we obviously want to partake responsibly in a lot of the activities that a college student would."
Since even the fraternity members weren't sure what was going on, rumors became especially poisonous.
"Either people think I'm in this terrible organization and it's the worst thing that's ever happened, or all these rumors are false," said one of the suspended members, whose friends told him the stories they heard about Sig Ep. "But on the other hand I don't know what to believe. All we heard was that we had a party and now we're in huge trouble."
According to the other suspended member, the initial sanction led to obsessive worrying amongst brothers about their partying. People even began to let the risk manager know if they were drinking privately in their apartments.
Eventually the fraternity, rather than focusing on improving itself as a whole, spent most of its time trying to avoid angering the GLO, said the suspended members. Chapter became a two to three hour ordeal, focusing mainly on what the chapter was doing wrong.
In Fall 2015, a new member was accused of sexual assault. According to one of the suspended members, many Sig Ep brothers questioned whether this member should actually be a part of the organization. But because a bid was extended to him, his choices were seen as a reflection of the culture within Sig Ep.
Sig Ep was asked to turn in an action plan to the GLO. They turned it in late, and the chapter apologized for the mistake, but they were given more sanctions as a result.
"It felt like [the GLO's] only job was to maintain their image, their culpability," said one of the suspended members. "If something does go wrong they're not at fault."
Phi Psi
25 active members after review
Phi Psi has a history of problems with the GLO, said a former member who asked to remain unnamed.
"They always like to say we had nine sanctions in the last five years," he commented. "But five of those happened in 2011 before any [of our current] actives were in the chapter."
With ongoing reminders of their past misdeeds coming from the GLO, many felt like the office never actually gave the fraternity a chance. To some members, it even seemed like the president was powerless.
"For the past few years our president's job, instead of actually helping us to be an autonomous organization, was to be the whipping boy of Greek Life," said the former member.
In Fall 2015, a member reported to Amie Jackson, the associate director for Greek Life, that the fraternity had a drug problem, and the university contacted the fraternity's nationals, resulting in a membership review. The former member recalled that the alumni performing the review mostly focused their questions on whether or not members believed that the fraternity had an alcohol or drug problem, but questions fishing for names were also asked.
The former member said one of the questions asked was, "Would you attribute any of these problems to individuals within the chapter?" That was followed up by, "Would a person need to be all bad to want to kick them out of the chapter, or would it still be right to kick them out if they had both good and bad traits?"
After the review finished, he felt that it appeared as if anyone who had a reputation for going out, anyone who was affiliated with someone who had a reputation for going out or anyone who had said they didn't think alcohol or drugs were a problem in the chapter was expelled from the fraternity. This included members who held leadership positions at the time and a former president.
"It's kind of crazy how I was allowed to party with everybody except for my brothers," the former member said. "More than half of my close friends were brothers."
The GLO originally promised that they would inform members of the membership review results as soon as they were available, but as time progressed and the results still had not been released, the chapter submitted a petition emphasizing that the delay was causing them stress and some members needed a chance to find cheaper housing before being placed into CWRU housing. The results were given on Dec. 17, after about a month of waiting.
After many members living in the house were told they were "not conducive to positive cultural change" and would have to leave, they were informed that the house would be closing for winter break—something that had apparently never happened before. Some upperclassmen found living arrangements off-campus in the four days they were given to move, while underclassmen were placed in random suites.
CWRU's Phi Psi chapter had been doing well for itself prior to these events, some members felt. The members had broken their philanthropy record two semesters in a row, their GPA was higher than their fraternity's national average and a poll they conducted within their chapter showed that the majority of their brothers had been involved in some kind of research.
"[We're] not terrible people, but we're being judged purely on some questionable things that, in my opinion, should just be accepted as normal on a college campus," said the former member.
Delt
21 active members after review
Delt's struggles with the GLO come from events last semester. Although the chapter has a history of failure to comply, last semester a transport from the house after one of the chapter's parties and a group of brothers caught smoking marijuana in The Village at 115 sparked a review, believed a current member who requested to remain unnamed.
Many of the risk management policies Delt has in place today stem from past alcohol incidents. These policies include a guest list, a closed second floor, no drinking in rooms and the chapter's own bar so that it can ensure all the drinks are safe. Despite these precautions, alcohol-related incidents still occurred, ultimately leading to the most recent membership review.
Members learned that Delt would undergo a review over winter break, and during the first weekend of school they went through the process. They heard their results the next day. People who were expelled from the fraternity weren't given a reason, but members who were only suspended were told they needed leadership training or drug and alcohol training.
According to the unnamed member, some of the results for both the expulsions and suspensions were surprising to everyone in the chapter.
"There were people who got suspended for leadership training that have demonstrated leadership," said a member. "They've held executive positions in Delt and other clubs. There were people who got drug and alcohol training and they've smoked weed one time … There were other people who got expelled that had contributed a lot to the chapter."
Both expelled and suspended members living in the house had to find new housing by the Wednesday after the Sunday when they received the results. Most of them ended up in randomly assigned suites in upperclassmen housing or across campus in the South Residential Village.
Similar to Sig Ep's situation, there were problems with communication between the GLO and Delt in the past, but according to the unnamed member these problems with transparency were alleviated when the president two years ago stepped down. The new exec better communicated what the GLO was asking of the chapter, making it easier for them to work towards fixing their problems.
Some members still remained frustrated, however. Though he felt like the GLO was trying to help them, the unnamed member said that many others within the chapter felt frustrated.
"We've definitely gotten better since I was a freshman," said the member. "We just had unwanted incidents where bad things happened and we've have to make up for it. We've never really been able to move forward from any of these things that have happened … Whenever we start getting somewhere another thing happens, so we have to address that issue."
***
Amongst all these fraternities' stories was a theme that the members who felt frustrated by the reviews also felt that they weren't receiving necessary help from the GLO. At the same time, Shook says the GLO was open to anyone seeking help. With such varied stories, it seems to some former members as if CWRU Greek Life's focus on maintaining its image may have prevented the GLO from helping the individual needs of each chapter, as a constant "fix this" mantra made people feel as if the office was working against them.
Note:  The second paragraph of this article has been updated to clarify that membership reviews are performed by the fraternities' nationals. The Observer apologizes for any confusion.
About the Contributor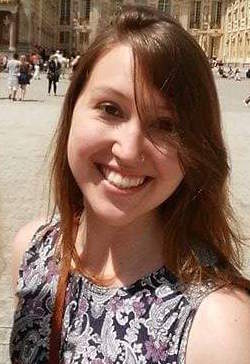 Anastazia Vanisko, Copy Editor
Anastazia Vanisko is copy editor for The Observer and writes for the news section. She is a third-year political science and dance double major, with minors...