The top 10 moments in CWRU 2014 fall sports
With a single brave Spartan still competing outdoors as the thermometer begins its steady drop, driving students and athletes alike inside to the warmth, it is time for a recap of the greatest moments for this years fall competing Spartans. Narrowing down the list of achievements of the six teams and their nearly 230 athletes was quite the challenge. However without further ado here is The Observer's top ten sports moments of the 2014 fall sports season.
1. Women's soccer stuns Washington University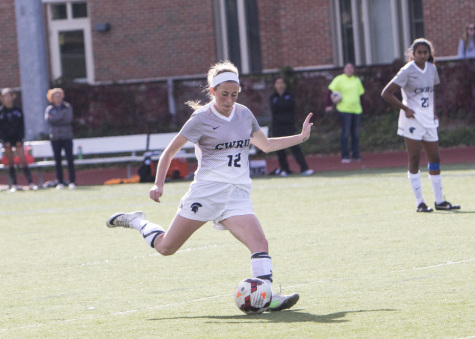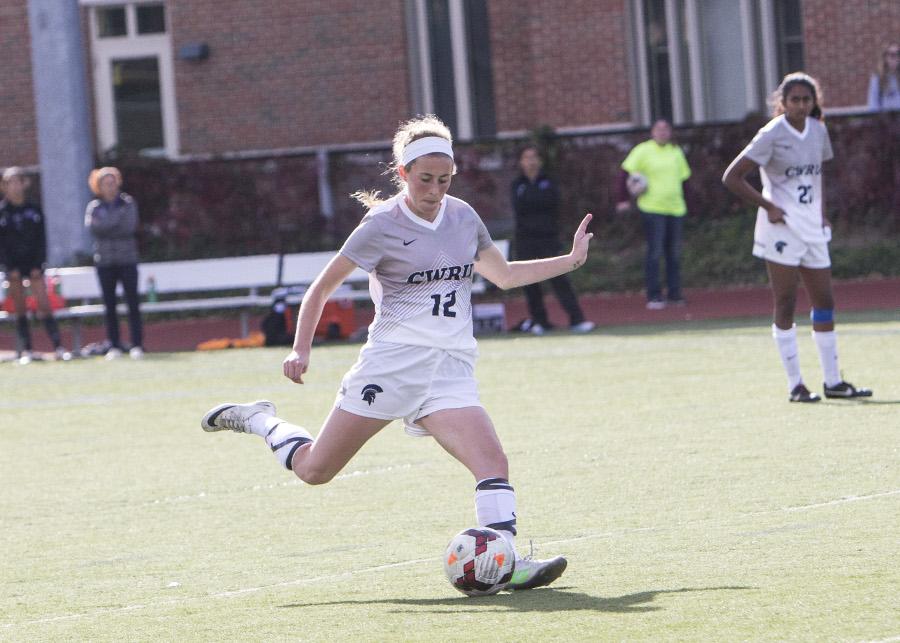 To kick off the list the women's soccer squad's fantastic upset over the second best team in the nation, the Washington University Bears. The Spartans hadn't beat the Bears since the mid-1990s and the Bears hadn't lost a single of their previous 21 games on the road, the longest such run in the nation in all three divisions. However, on Senior night at DiSanto Field the Bears and the Spartans found themselves tied at 1-1 entering the second over time to set the stage for Jessie Sabers. The Spartan teamwork set up Sabers and she collected the ball in the offensive half to stun the Bears and deliver the top moment of the fall sports season.
2. Football hoists the Academic Cup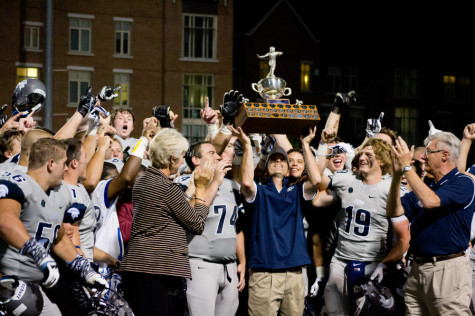 To kick off the football season the Spartans hosted the arch rival Carnegie Mellon Tartans. The Spartans ran away with the game, exploding for 30 points and holding the Tartans to none. The game was one of the highest attended games of the season and was capped with both the presentation of the Academic Bowl and a post game fireworks display, for a memorable night.
3. Boyle's perfect stop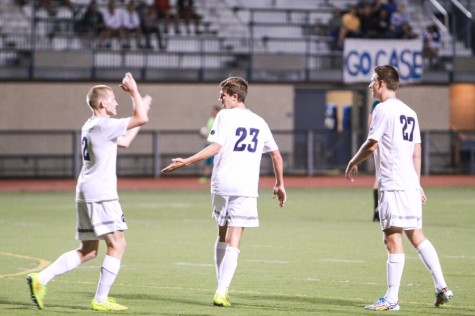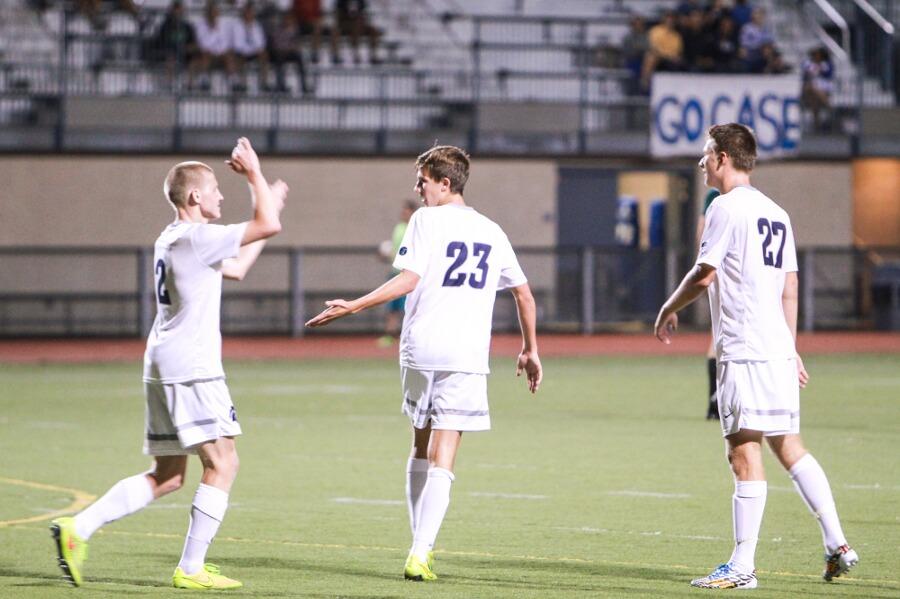 Freshman starting goalie Calvin Boyle was stellar in the net for the Spartans this season but the greatest moment came on a key play late in the game against New York University. The Spartans found themselves up by a single goal in the opening event of homecoming week against the visiting Violets as New York was awarded a penalty kick with 2:13 left in the match. The shoot came in and Boyle dove perfectly to his left to deflect the ball wide. The team and the soccer fans around the field exploded in cheers as the Spartans hung on to win.
4. Aamoth races to Nationals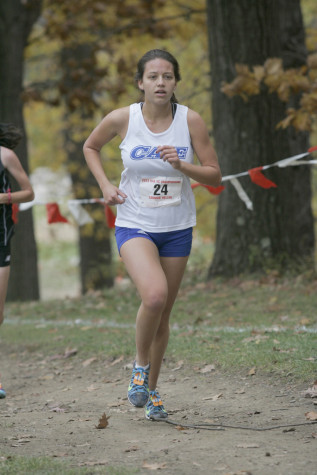 Kelsey Aamoth, the only remaining fall sport athlete competing, is a top cross-country runner for the Spartans has led the team all season. She earned herself a spot in the National Meet this weekend as the women runners finished the season as the 25th ranked team in the nation.
Want to read more? Click here!