Dittrick Museum Gears Up for Prez. Garfield's 135th Death Anniversary with CONVERSATIONS
The Dittrick Museum of Medical History, housed in the Allen Memorial Medical Library on Case Western Reserve University campus, is home to collections of rare books, artifacts and images. It also acts as an integrated study center. The Dittrick Museum has been proudly hosting CONVERSATIONS since September 2015, a program to build bridges with the Cleveland community and provide information about public health to those who do not have access to this information. CONVERSATIONS has it all: speeches, panels and roundtable discussions, making it a true conversation.
CONVERSATIONS is back this year, with its first edition taking place on Sept. 15 at 6 p.m. This edition of CONVERSATIONS is all about Presidents, Public Health and Pre-Antiseptic Health. The event will have speakers come in and talk about how President James Garfield's death paved the way for antiseptic medicine.
President James Garfield was shot in September 1881, just a few months after he'd been elected to office. Many people may know that he was assassinated, but rarely know that it was not the bullet that killed him. The event, which honors Garfield's death, falls a few days short of Garfield's 135th death anniversary.
Brandy Schillace, who works with Public Engagement and Programs for the Dittrick Medical History Center, says in an email that those who attend will have a lot to look forward to, including "strange details of how Garfield's doctors sought to cure him of his wounds—hint: none of them worked."
She also hopes that people will take away three things from this month's CONVERSATIONS: "First, we are excited for people to come to the museum and see the incredible collection and exhibits. Second, we want people to be entertained by history, and third, we'd like everyone to walk away feeling inspired by the strides medicine has made over the last hundred-plus years."
CONVERSATIONS: Presidents, Public Health, and Pre-antiseptic Medicine: Garfield's death and its effect on antiseptic rhetoric in the public, is happening on Thursday, Sept. 15 at the Powell Reading Room in the Dittrick Museum in the Allen Medical Memorial Library, at 6 p.m. It will feature speakers Eric Rivet, Western Reserve Historical Society Curator of Collections and Exhibits, and Scott Frank, M.D., M.S., Director, Masters of Public Health Program, Case Western Reserve University School of Medicine and Director, Shaker Heights Health Department. It is free and open to the public.
About the Contributor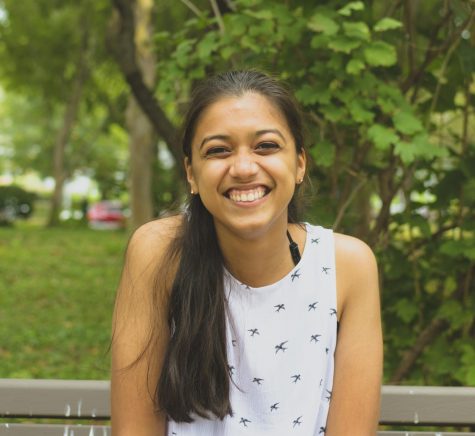 Shivalika Keni, Copy Editor
Shivalika Keni is a second-year double majoring in Economics and Physics on the pre-law track. She's been a copy editor for a year and loves spending her...