Diversity board, proposals for structural change to be discussed at March 5 SEC meeting
Transparency, representation and fairness are going to be at the forefront of this Thursday's meeting of the Student Executive Council, where the discussion of whether to add a new board to represent diversity groups will finally come to a public forum. In addition, two proposals for drastically changing the structure of the group, both with the goal of improving student life and reforming SEC's financial practices, will be presented and discussed.
Currently, the SEC, which is made up of the umbrella organizations on campus, includes the president and finance chairs of USG, the University Programming Board, the University Media Board (UMB), the Class Officer Collective (COC), the Interfraternity Congress and Panhellenic Congress (IFC/PHC) and the Residence Hall Association (RHA), as well as representatives from off-the-tops Springfest, Senior Week and Thwing Study Over (TSO).
The SEC manages the division of the Student Activities Fee (SAF), an approximately $171 per semester that each student pays on top of tuition. The money is divided between all of the organizations except for RHA, which is funded through other means.
A recent proposal has also put forth the possibility of a new board, the Undergraduate Diversity Collective (UDC), which would include all organizations that fit under one or more of the eight diversity pillars: ethnicity, religion, gender, socioeconomic class, race, sexual orientation, ability and age.
In addition to discussing the possibility of adding UDC as an SEC organization, the meeting will also include the presentation of two separate proposals for structural changes to the organization, one from Taylor Gladys, president, and Chippy Kennedy, vice president of finance, from USG and one from Victoria Robinson, president of RHA.
Kennedy and Gladys' Proposal
Under Kennedy and Gladys' proposal, which was inspired by a 30-institution peer review, the SEC would be divided into two separate branches: a legislative branch and a financial branch. The proposal would also include an SEC president, as well as chairs of both the finance and legislative side and public relations and judicial committees. The executive council will be there to facilitate discussion, but won't have a the power to make financial or legislative decisions.
The presidents of member organizations would sit on the legislative branch, while the treasurers would sit on the financial branch. Groups that have no stake in the legislative side, like UPB, would not have to sit on that board, just as RHA would not have to sit on the financial board.
These appointed members would make up one-third of the representation of each branch, while the other two-thirds would be members who were elected directly to SEC by the student body.
"The biggest problems we wanted to tackle is the fact that the leadership of the organizations that have a stake in the funding are the ones who are voting on it," said Gladys. "It's a very competitive atmosphere and not very collaborative."
According to Kennedy and Gladys, including elected members could help to fix this problem by providing buffer room between the organizations. Under this proposal, on the financial side, while there are representatives from each board who are fighting for their own budget, The two hope that there will also be unbiased members who are looking at the budgets as a whole.
On the legislative side, including members of the student body would help to bring more student concerns to the forefront, and would also allow for better collaboration across groups. Currently, there is no process for SEC to pass legislation, meaning that most legislation is passed by either USG or RHA. However, those groups often face overlap when trying to handle student concerns, which leads to things getting done slowly or not at all.
"The push on SEC in recent years is to focus more on student life issues," said Gladys. "People want to discuss big things going on on campus."
"One of the things that this is trying to address is that SEC conversations don't usually address problems on campus," Kennedy added. "This would be a clearer representation of where things are happening. Now, people are on a more macro scale in terms of student body concerns as a whole, not a particular subset."
Kennedy also noted that having a larger legislative board would also give more students pull with administration.
Kennedy and Gladys want students to be elected to SEC, as well as all of SEC's member organizations, via a joint election. Including two-thirds elected members on each board opens up a lot of new leadership positions on campus. That could be problematic, considering that, in many current elections, there is only one candidate for each seat, with some even going unfilled.
Currently, Kennedy and Gladys are reevaluating how the USG committee structure can be integrated into the legislative side of the reformed SEC. If there are positions within USG or other SEC boards that would be redundant with the new legislative board, they would be removed and people who would have run for those positions will be asked to run for SEC instead.
According to Kennedy and Gladys, this would be a short-term solution to filling these positions, with the end goal to have incoming students who are interested in campus government and improving student life choose to run for SEC from the outset.
"In the long-term, the SEC will have a more well defined set of elected positions that are coveted," said Kennedy. "Any students who want to be in this type of leadership are attracted to and they know of."
Under the new proposal, Kennedy and Gladys also believe it would also be easier to add and remove boards. Currently, when potential new boards, like the UDC, want to get a seat on SEC, it is an extremely difficult and arduous process. Right now, adding a new board requires a student body referendum. With the new proposal, it will just require a vote within SEC based on a given set of guidelines, like having an advisor, funding guidelines and a funding structure.
According to Kennedy, this should help fix some of USG's mass funding issues.
"Funding not being appropriate for all subsets of orgs isn't new," said Kennedy. With the new SEC, groups that have special funding needs, like UDC or athletic groups, could sit on the financial council and have the opportunity to handle their funding themselves, making it more equitable and accurate to what they actually need.
Robinson's Proposal
Similar to Kennedy and Gladys', Robinson's proposal would also involve creating two different branches of SEC, one financial and one for dealing with campus issues. However, under her proposal, the campus issues branch would not have legislative power.
"The campus initiatives committee is mainly to get a pulse of the campus," she said. "Then, create initiatives within SEC that are more incorporated across organizations and across campus."
Under Robinson's proposal, which she began presenting to SEC organizations about a month ago, USG and the other SEC organizations would maintain their structure and purpose, with USG handling most of the campus legislation. However, with the new campus issues branch, the boards would have more opportunity to collaborate and work on some of the bigger problems on our campus.
"I don't think a lot of things that need to change on this campus are policy," she said. "It's creating a culture and creating an atmosphere of respect."
She hopes to do this through more collaborative events planned by multiple organizations. When larger issues were brought up during the campus issues discussions, the SEC boards could each plan events that deal with those issues, paid for with their own budget.
Like Kennedy and Gladys, Robinson agrees that the SEC funding process needs to be worked on. She agrees that adding students who are not involved with SEC organizations will help this process, but she also thinks that there needs to be a change in how the organizations themselves view their budgets.
"You should be able to show someone your budget, take your name off it, and they can still see what your organization values and what it does does," she said, echoing SEC advisor and vice president for student affairs Lou Stark. She also wants to find a way to encourage groups to have smaller, one-on-one type meetings to discuss budgets outside of SEC, rather than just doing it during big group discussion.
Although Robinson's proposal does not currently include a set structure for including students from non-SEC organizations, she does think that this is something that should be happening and hopes to integrate that into her proposal in some way. However, she also wants to find better ways of encouraging students who are not appointed or elected to sit on SEC to attend meetings, something that she thinks dealing with campus issues as well will help with.
"It's about making people know about these meetings and why they're important," she said. She hopes that creating a board to deal exclusively with campus issues will increase student interest in the organization and will also increase transparency.
As far as adding new boards, Robinson also believes that, under the new system, it wouldn't necessarily require a student referendum and would instead require an application process and a vote by the current SEC boards. Both new and already existing groups could choose whether to sit on the financial branch, the campus issues branch or both. She also added that she is "completely on board" with adding UDC to the council.
If you are interested in expressing feedback on either proposal or discussing the UDC, the open SEC meeting will be on 9 p.m. on Thursday, March 5 in the Senior Classroom in the Tinkham Veale University Center.
About the Writer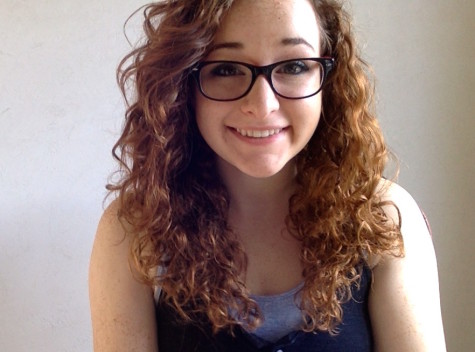 Julia Bianco, Director of Web and Multimedia
Julia Bianco is a senior cognitive science and political science student currently working as The Obsever's Director of Web and Multimedia. She has...