Club Case
Fall concert brings lackluster audience, but Juicy J show still entertains
"I wish that I could be like the Case kids. 'Cause all the Case kids they seem to get it…"
Students of Case Western Reserve University and guests screamed these slightly-changed lyrics to indie pop band Echosmith's most well known song "Cool Kids" this Saturday at the Fall Concert.
One member of the crowd asked during the set, "Have they played Cool Kids yet? That's the only song I know…"
These CWRU attendees were a different sort of breed than you might see in the labs or on the third floor of KSL. By the time Juicy J came out—around 9:10 p.m.—the packed crowd in front of the Veale stage was like a club, bumping and grinding and all.
After Echosmith, a member of University Program Board, the organization which plans the fall concert, asked for the crowd to stop pushing, which at one point had gotten bad. It was a little rowdy; anyone who wasn't a fan of crowds stayed further back.
Echosmith, who said they are influenced by Coldplay and the Smiths, played for a little less than an hour. Their sound had a good rhythm, but some people complained about not understanding all the words.
At times the lead singer, the bass guitar player and the lead guitarist sang all at once, layering their airy voices in the huge gym. Echosmith, led by the small but confident Sydney Sierota, used props: a parasail, drums and a tambourine. Sierota spun the parasail throughout an entire song.
I was not sure of its purpose, but it was cool to look at.
As far as alternative performances go, it was okay. The music itself wasn't poor quality but the energy of the set stayed calm, maybe because the members did not connect with the audience. Echosmith also made the fatal mistake of calling CWRU "Case College," which the crowd chanted back, at one point.
Sometimes the Case kids aren't very forgiving.
The crowd filled up hardly any of the allotted space in Veale, which was the entire indoor track—but, to be honest, I would have been absolutely astounded if that happened. However, with everyone crammed in close to the stage, the crowd number was difficult to discern. Plus, in the middle of the crowd, it felt like the place was packed. Most of the people who showed up were into Juicy J's music or rap in general and their energy made the crowd seem bigger. Even during Echosmith's set people were yelling for Juicy J or wondering out loud, "Could Juicy J do Dark Horse by himself? That would be amazing."
The energy picked up at least threefold when Juicy J came on. He came out sporting a Russian fur hat, and immediately got close to the crowd, reaching his hand out to touch people. I saw two attempts at student crowd surfing, both of which failed miserably. Thankfully, no one got hurt.
He even invited up four members of the audience to dance on stage, and actually played "Dark Horse" with the recorded Katy Perry.
Juicy J rapped for about a minute at a time, which was a little jarring when I got into a song and then it stopped. That aspect was disappointing, but still interesting because he talked to the crowd in between every section of rapping. It really felt like Juicy J was partying with us.
He asked us questions about smoking weed, relationship status and sex. The crowd shouted in return, sounding like widespread approval of all these things. Which was good, because all of those things are incorporated into much of Juicy J's lyrics.
The artists seemed to emanate that they enjoyed what they were doing, and even though the crowd wasn't huge, they still seemed to enjoy the experience. Even the members of "Case College" (oops) still had a good time dancing to live party music.
(Edit, Nov. 11, 2014: According to UPB records, 1,211 students and outside guests attended the Fall concert, not 250.)
[portfolio_slideshow id=12844]
About the Contributors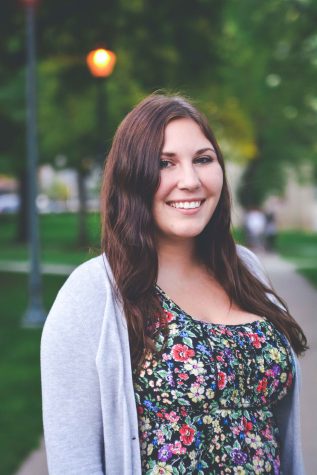 Alex Clarke, Arts & Entertainment Editor
Alex Clarke is a senior with majors in english and psychology and a minor in marketing. She also writes for Trill Mag, wrote for McClatchy newspapers for...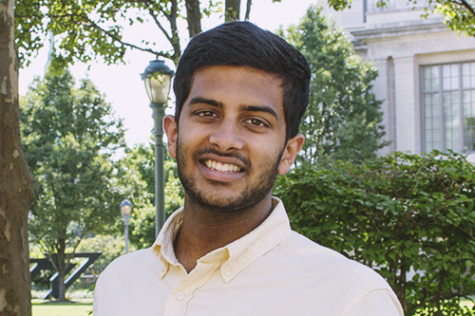 Harsha Chandupatla, Multimedia Editor
Harsha Chandupatla is a Senior Mechanical Engineering student currently serving as The Observer's Multimedia Editor. He first started working as a photographer...