Excellence on the diamond
Pair of losses only a bump in the road for Spartans
The win streak is over, but the Spartans have taken the losses in stride.
The Spartans had a busy weekend, as they played six games in a four-day span from Friday to Monday.
The Spartans kicked off the weekend with a pair of losses to visiting Bluffton University. These losses are the Case Western Reserve University squad's first two since returning from Florida and the University Athletic Association's (UAA) championship tournament. The Spartans opened the first game by scoring seven runs before Bluffton responded with 11 unanswered runs to take the victory.
"You need to finish people," said head coach Josie Henry. "They weren't striking up out, the pitching wasn't dominate. We just were hitting the ball hard straight at people."
The losses however were a learning experience for the Spartans, as they were able to bounce back on their Saturday doubleheader at the College of Wooster. The Spartans looked to avoid pitfalls they had earlier in the season, where one rough day would snowball into a losing streak. The Spartans did this perfectly, as they handily beat Wooster by scores of 6-0 and 4-2 in the double header.
The Spartans followed up this effort with a 4-2 and 11-4 pair of victories over Denison University on Monday.
The Spartans were scheduled to take on Heidelberg University, but the rain has led to cancellations, a tough circumstance for the Spartans. When games are postponed, there is obviously limited time for the teams to reschedule. However the Spartans often draw the short stick in these situations, as their games for the rest of the season are non-conference, and opponents are more concerned with getting their required conference games in than playing games against CWRU. The rain however isn't an issue once games are able to be played.
"We have a great grounds crew," said Henry. "Plus the field is well designed so that the water runs off the playing field, and everything dries quickly."
The Spartans will be taking on Trine University and UAA rival University of Chicago this weekend, both matchups are key for the Spartans as they enter the final stretch of the season. Trine is a perennial powerhouse that will provide the Spartans their toughest challenge since the UAA tournament. Should the Spartans play up to the same level of play they have exhibited, talks of the playoffs are on the horizon.
"We can't take a day off," said Henry. "We have to make sure we play at 100 percent."
About the Writer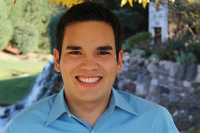 JP. O'Hagan, Sports Editor
JP. O'Hagan is powering through his third year as Biomedical Engineering major and Spanish minor, while serving The Observer as Sports Editor. JP is...