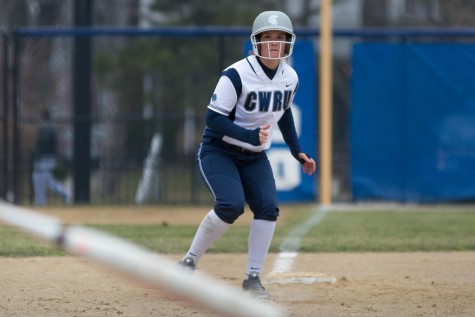 JP. O'Hagan, Sports Editor

April 17, 2015
The Spartan softball team took on some of their toughest competition of the season this weekend and came out of it slightly battered and bruised. The Case Western Reserve University squad lost three out of their four matchups this week. The Spartans lost two games to ninth nationally-ranked Trine...
JP. O'Hagan, Sports Editor

April 10, 2015
The win streak is over, but the Spartans have taken the losses in stride. The Spartans had a busy weekend, as they played six games in a four-day span from Friday to Monday. The Spartans kicked off the weekend with a pair of losses to visiting Bluffton University. These losses are the Case Western...