Research report: Aug. 28, 2015
Fighting Fires
ENGINEERING
A research group led by Fumiaki Takahashi, a Case Western Reserve University professor of mechanical and aerospace engineering, is partnering with the NASA Glenn Research Center and firefighters nationally to make fire fighting safer.
Earning a $1.5 million grant from the Department of Homeland Security / Federal Emergency Management Agency, the group is looking to design sensors to protect firefighters from respiratory damage.
Their task is to design sensors that will alert responders to hazards in the air. Recent studies have shown that firefighters often remove their breathing apparatus during the overhaul stage, the stage after the fire is initially put out in which firefighter help clean up, detect and prevent secondary fires. These sensors should provide protection in the event this common practice occurs.
Crushing Carp
ECOLOGY
Katherine Krynak, a graduate student who recently earned her doctorate in biology from Case Western Reserve University, created an inexpensive portable test that can check a lake for its risk for invasion by Asian carp.
Grass carp, which have been made sterile by shocking them when they are still eggs, are frequently used to clear ponds in the Midwest and South. But this fish goes from a useful tool to a demon really quickly: fertile carp ravage the Great Lakes ecosystem. Therefore, it's important for conservationists to know whether or not a lake's population can reproduce.
Krynak's test looks at cellular differences, especially in the fish's nuclei, to determine if the fish is sterile. Her test allows conservationists to use a conventional microscope and complete the procedure in about 15 minutes. Current test methods require that fresh blood or eye matter be sent to national laboratories in Wisconsin or Louisiana—an expensive and time-consuming endeavor.
Leave a Comment
About the Writer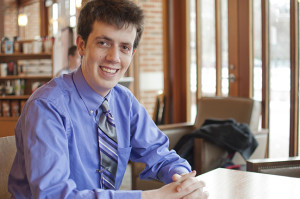 Mike McKenna, Executive Editor
Mike McKenna is a senior biology and psychology student currently serving as The Observer's Executive Editor, after spending last year in the Director...