Founder of environmentally-conscious company named Inamori Ethics Prize winner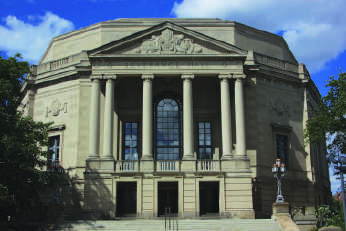 The Inamori International Center for Ethics and Excellence continued its goal of honoring ethical leadership in a wide variety of fields, selecting its first businessman to join the previous five winners of the Inamori Ethics Prize.
Yvon Chouinard, the founder of outdoor clothing and equipment company Patagonia Inc., will join an exclusive group that includes human rights activists, environmentalists, and scientists.
According to Director of the International Center Dr. Shannon French, Inamori was selected for a myriad of reasons, which included creating a company that places its employees and the environment above profit margins.
"He has really proven that doing the right thing is not at odds with being successful." French said. "They go hand and hand. Your customers can become quite loyal if they see that the company is doing the right thing."
Chouniard's commitment to holding his companies to a higher environmental standard was never more evident than 30 years ago when Chouniard discontinued his best selling rock climbing product and began promoting equipment that wouldn't damage the rock face.
The move revolutionized the rock climbing industry despite ending the sale of Chouniard's most profitable product.
French says that Chouniard's rise to a prominent figure in the business world can be best described as "accidental".
"[Chouniard] figured out what he loved," French said, "and then how to make a living for it. He didn't just say I want to make money."
An avid climber, Chouinard taught himself blacksmithing in 1957 at the age of 19 so that he could make his own reusable climbing equipment. Fellow climbers liked his gear so much that he eventually created a company to sell the gear.
Over the next 13 years, the company, named Chouinard Equipment, became the largest supplier of climbing hardware.
Patagonia Inc., Chouniard's most well-known effort, was started in 1970 after Chouinard re-sold sturdy rugby shirts to climbers. He has run the company with the philosophy of "creating the best quality with the the least impact." He is credited with driving the creation of the organic cotton industry in California after switching Patagonia to using only pesticide-free clothing when he discovered the environmental harm caused by the standard cotton industry.
Since 1985, Patagonia has donated one percent of sales, in the millions of dollars, to grassroots environmental organizations. Later, Chouinard co-founded organization called 1% for the Planet, a group through which other companies can make donations to support environmental efforts. He has found and led numerous other non-for profit environmental organizations and conferences.
This focus on the environment has not come at the cost of how Chouinard treats him employees. According to the Inamori Center's short biography for Chouinard, he views the company as a way for employees to reach "personal goals" and is dedicated to making Patagonia an outstanding place to work. Chouinard is a champion of treating employees well, even writing a book about the positive corporate climate of Patagonia called Let My People Go Surfing.
French says that Chouinard was initially reluctant in accepting the ethics prize, but changed his mind about receiving the honor after he was told that he would speak on campus and could inspire other individuals. Chouinard will be presented the prize on Thursday, Sept. 12. in Severance Hall.
"He was very humble," French said. "He didn't want to be honored with the prize. He didn't want the events to be about him."
How Chouinard was selected for the prize
Chouinard went through an extensive process before he was given the Inamori Ethics Prize. After being nominated, research was compiled by law school students and then reviewed by three separate committees, which narrowed the list of candidates to around 10. A final committee, which is formed ad hoc ever year, then narrowed the list to four candidates from which Provost and Executive Vice President William A. "Bud" Baeslack III and President Barbara R. Snyder selected the winner. Students can nominate individuals for the Inamori Ethics Prize by visiting case.edu/events/inamori/nominate.html.
Leave a Comment
About the Contributor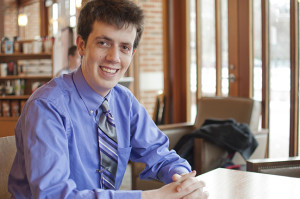 Mike McKenna, Executive Editor
Mike McKenna is a senior biology and psychology student currently serving as The Observer's Executive Editor, after spending last year in the Director...