Israel's CWRU to bring refugee Jonathan Elkhoury to speak on campus
Recently formed student group Israel's CWRU will be hosting Lebanese refugee Jonathan Elkhoury for a talk on campus this week. He will speak and take part in a question and answer session on Wednesday, Feb. 3 at 6:30 p.m. in Guilford House about his experience growing up in Israel.
Elkhoury is not Jewish, the majority religion in Israel, and is active in the LGBT community there.  While he still lives in Israel, he is currently on a tour speaking at college campuses across the United States.
The organization's secretary, second-year nursing major Talia Adler, explained that Elkhoury 's family chose to leave Lebanon at the end of the Lebanese Civil War for their own protection.
During the war, Elkhoury's father was a member of the South Lebanon Army (SLA) and separated from the family. After the conflict's end, he and his family, along with other families who had members in the SLA, were offered safety in Israel. When he was older, Elkhoury voluntarily joined the Israeli Defense Force along with his brother.
"It took [Elkhoury] and the rest of his family a year to be able to escape to Israel to be with his father," said Rachael Pollak, president of Israel's CWRU.
Israel's CWRU was formed last fall and it was in last December that the club made its plan for Elkhoury's visit. Pollack contacted CAMERA, a committee that fights media bias, where she has interned. They helped put her in contact with the speaker and with the logistics behind his visit. According to Pollak, planning the event was hectic; the club had trouble finding an available room and had to obtain additional funding.
The group, which meets weekly, is also in the midst of planning for other events later in the semester.
"Anyone who wants to come to hear [Elkhoury's] story and ask questions is welcome," said Adler.
About the Writer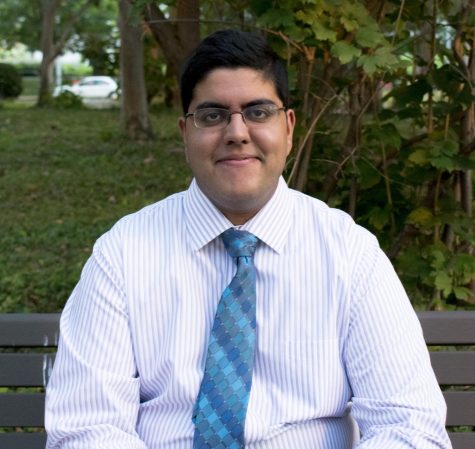 Kushagra Gupta, Director of Print
Kushagra Gupta is a cognitive science and biology student and is working towards a masters in medical physiology. He's served as The Observer's The Director...