Kim: Competition and the tiering system
The administration of club sports is changing nationwide, and Case Western Reserve University is following the trend. In the bowels of monthly club sports meetings, there have been proposals for a tiering system for the 2018-2019 academic year.
A tiering system is a way to classify clubs and place them on different "tiers," or levels of priority for scheduling and funding. Compared to evaluating each sports club on a case-by-case basis, this is a more efficient method of making sure that budget and time are not wasted, and will hopefully ease the operation of the university's various sports clubs. This switch to the tiering system is one that has been occurring in many colleges in the United States: In the 2015-2016 academic year, Ithaca College and the College of William and Mary also implemented their versions of the tiering system to great effect.
Within CWRU, there is currently a tiering committee that is preparing the proposal for the system. Comprised of student leaders of sports clubs, the committee works to refine the proposal and the method of classification to best fit the university. Currently, they suggest using the "Pillars of Evaluation" to distinguish tiers. They would consider the club's budget, participation in collegiate competition, campus engagement, number of members, compliance, outreach and community service, governing body and coach.
While many of the elements of the Pillars of Evaluation are reasonable, there is also an undue focus on collegiate competition, which makes up a whopping one-fifth of the evaluation. The purpose of the club sports program is, according to the Club Sports Handbook, to offer "members of Case Western Reserve University the opportunity to participate in non-varsity intercollegiate athletic competitions."
However, this statement does not cover all club sports. Spartan Cheer holds practices twice a week and attends football and basketball games, but does not compete against other cheerleading teams. Despite their hard work and school spirit, the lack of cheering competitions may cause the club to be put on a lower tier. Similarly, the Kung Fu Club participates in competitions, but not on the collegiate level. Members of the club go to tournaments on the national level, such as the Great Lakes Kung Fu Championships. While there may be students there representing their respective colleges, the tournaments are open to more than just college students and are not considered collegiate.
CWRU is a school that is heavily focused on academics, but club sports are still a vital part of our community. Club sports allow students who may not have the time for varsity sports to still participate in a fun and physical activity. The tiering system may streamline some processes, but it may also block clubs that do not fit its criteria from opportunities. It feels as though the tiering committee is pushing club sports to the area of varsity sports with the focus on competition.
Clubs are already looking into changing the way they work to better fit the Pillars of Evaluation, but these changes could be either positive or negative. They may expand to include new activities, or they may replace old ones. In either scenario, it seems that a more competition-based era of sports is coming to CWRU.
Won Hee Kim is a second-year English major. She is a member of the Kendo Club.
About the Writer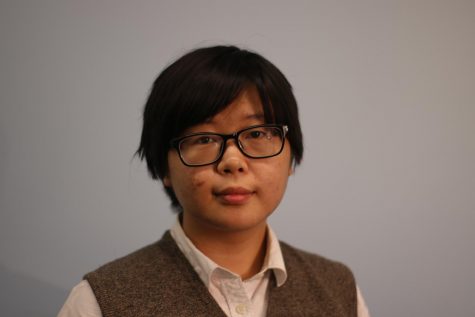 Won Hee Kim, Director of Print
Won Hee Kim is a human being who is eager to escape from a fourth-year of higher education into a cold, corporate world. Case Western Reserve University...