Kim: Students bring Korean classes to life
The languages taught at Case Western Reserve University are as follows: Arabic, Chinese, French, German, Hebrew, Italian, Japanese, Portuguese, Russian and Spanish. And this year, in the common area of House 5 in the Village at 115: Korean.
I first learned about the student-led Korean classes when I accompanied a friend to the Diversity 360 Celebration and Dinner, way back in August, where the Korean American Student Association (KASA) had a table. I've been attending religiously ever since.
The classes are actually taught by students of CWRU who are fluent in Korean. Students who wish to learn or practice Korean are divided into two groups: intermediate for those with prior exposure, and beginners for those without any background knowledge. The student-teachers use textbooks and videos to supplement learning. The intermediate class is taught in English intermixed with Korean, with frequent pauses to explain concepts and cultural aspects not explained in the textbook, and the beginner class makes heavy use of a portable whiteboard. For both, there is no homework assigned. All in all, the classes are fun and useful.
But why do we need a Korean class, and why is it taught by students instead of a professor? The story begins with Youngjun Park, the Vice President of Hangul for the KASA.
"From my experience (and others before me), CWRU does not provide Korean classes to help students start learning or develop their Korean skills,"  Park said. "With Korea being such a major influence in the world, I personally believe that being able to speak Korean is just as important as any other major language."
Working with other founders of KASA to determine the objectives of the club, Park brought up his conversations with people who have an interest in learning and practicing the language. He acquired two students who were fluent in both Korean and English to teach the lessons, and the classes began earlier this fall.
For me personally, the classes have been a way to connect to my history and my family. While I was born in Korea, I came to America before I even finished kindergarten. As a result, many of the cultural references that my family allude to in casual conversation make no sense to me, and some Korean words and grammar elude my grasp, which leads to many misunderstandings. The classes help to bridge that gap.
As for the fact that the language is being taught by students, Park has made contact with the Department of Modern Languages and Literatures to possibly have Korean classes that are offered for credit.
The hope is that these classes will be a gateway for students to study Korean, and that eventually official Korean classes will be made available at CWRU. In the meantime, KASA is doing an excellent job at connecting the Korean and American cultures while still preserving them.
The Korean classes take place from 7 p.m. to 8 p.m. on Tuesdays in House 5.
Won Hee Kim is a second-year English major. If the name and article were not obvious, she also happens to be Korean-American.
About the Writer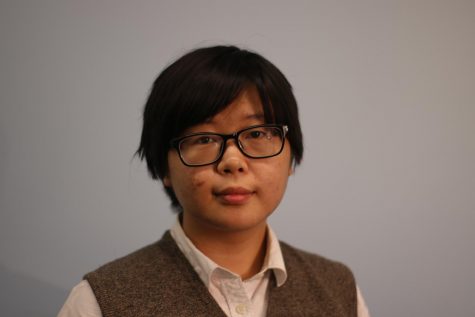 Won Hee Kim, Director of Print
Won Hee Kim is a human being who is eager to escape from a fourth-year of higher education into a cold, corporate world. Case Western Reserve University...