Lacrosse Club hosts youth clinic
The lacrosse club hosted the club's second annual clinic for younger lacrosse players in the Cleveland area on Sept. 17; skills were worked on and improved, and the team and participants scrimmaged just for fun on DiSanto Field.
Children in grades six through nine, as well as any older beginners, could register for $35 to receive two hours of lacrosse instruction while playing with the lacrosse club team.
There were new participants, as well as returning participants from last year. The team worked with them on defense and attack skills, like passing and shooting.
The purpose for the youth clinic is two-fold: to bring lacrosse to youth in Cleveland and to raise money for the club to pay the various fees it needs to keep up the successes it has had over the past couple of years.
Both dedicated lacrosse players long before high school, fourth-year student Sabra Funderburg, captain and equipment manager of the club, and fourth-year student Blair Gorenberg, former president of the club, got the lacrosse club to where it is today.
"We've made so many friends along the way. You go to class…. you're stressed; but then you have lacrosse….[It's] nice to relieve stress," Gorenberg said.
Funderburg added, "I love the competition…. Continuing [lacrosse] here was really exciting…. [The club is] something to be proud of."
Keeping the club alive and well is not always easy, though. The club works tirelessly to ensure that the teams can give their all each season.
"Learning to work with the funding we have has been a challenge," Gorenberg said.
"Funding for club sports isn't great; if we can't afford to play games, we don't get people to play games…. The club will die," Funderburg said.
All the funding the club gets comes from the Undergraduate Student Government (USG) and Club Sports, as well as dues paid by members and fundraisers. Money is required to help pay for officials, league dues, equipment (balls, goals, extra gear for those who are not sure if they want to play yet), transportation, field costs and uniforms—and all these things are required for both the men's and women's teams separately.
"We don't want to raise dues so high that no one wants to play but can't have them so cheap that we can't function," Funderburg said. "We work on fundraising money for the team in various ways each year, but it is still difficult to get enough money from that."
The youth clinic fundraiser has no doubt helped the club's finances. During the first clinic, the team was "making things up as [they] went along, as [they] got good feedback [from participants last year, they] thought 'why not make this an annual thing?'" Gorenberg said. "We want to give back to Cleveland and bring lacrosse to this area."
Ever devoted to lacrosse, not only does the team share its passion with members of the greater community, but the club members also passionately work on their craft. The team might condition in the weight room until midnight in the winter and play games in all kinds of weather.
"Our practices are 9-11 p.m.,[twice a week].… You know people are there because they like it and want to have fun," Gorenberg said.
The lacrosse team members love what they do and seem to never give up. Because of this attitude, the club is ever-growing. This year, the women's team welcomes an alumna of the program, giving the team a coach for the first time.
"When Sabra and I first got [to Case Western Reserve University] as freshmen (in 2013), [the club] was just established. We were two out of three girls on the team…The men had a full team," Gorenberg said. "We showed up to practice every day, hoping we'd get enough people [for a team]. Sophomore year we [started with] six [members], and by the end, we had enough to have a seven on seven scrimmage against Kent State. Last year there were 17, and we joined a league. Now we have 20."
In spring 2016, the women's team was undefeated and made it to the Division II Women's Collegiate Lacrosse League playoffs, finishing in seventh place. Though they lost to Bowling Green State University in the tournament, it was still impressive that the club made it to the playoffs in just their first year in the league.
"Lacrosse is a very exciting sport to watch even if you don't know what is going on," Gorenberg said. "Hopefully, the women will be able to make it to the playoffs again this year."
"We've taught people who have had no experience before," Funderburg said, and those players still get playing time.
She added, "If they don't like it, we don't hold it against them. We're very welcoming and that's how we've grown our program."
The club hopes to host another youth clinic this spring. Keep an eye out for the club's schedule, which should be finalized in November.
About the Writer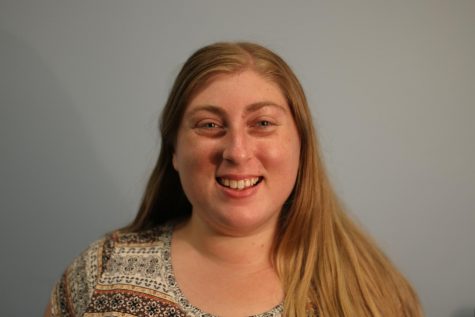 Sarah Parr, Director of Business Operations
Sarah Parr is a fourth-year at Case Western Reserve University and has been involved with The Observer since day one: she was the social media editor for...