Lacrosse Club opener set for this weekend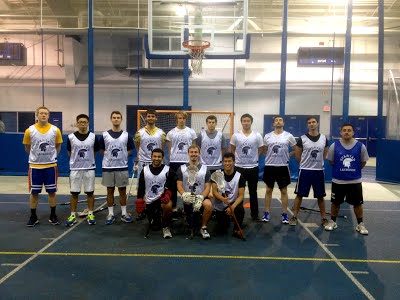 Another exciting season starts this Saturday, Feb. 28 for the Case Club Lacrosse team. The men's team will be playing the University of Akron Zips on the Zip's turf, looking to redeem their 0-1 loss to Akron last year.
Last year was the Spartans inaugural season, going 3-3 with a mix of landslide victories and close defeats. This year both the men's squad and the women's squad are looking at a longer and tougher schedule in hopes of proving themselves in the Midwest D II region.
Being a fledgling program, the team has been plagued with a lack of commitment. Many of the players came from high schools where lacrosse was a much more prominent sport and are having trouble adjusting to the rather lax practice schedule.
Freshman Nick Punzo expressed his concern about the team's moral.
"Guys just aren't showing up to practice," he said, "We don't even have a full squad to practice most nights."
Despite the large concern of simply getting a team together, the team is buckling down in the end. The last two practices have seen strong attendance, and the team is looking promising. We'll see how they pull it together this weekend.