"Lake Effect" hits Cleveland
IMPROVment's annual improv comedy festival
This past weekend, IMPROVment held their seventh annual "Lake Effect" improv comedy festival. The April 7 event was free and open to the public like all of IMPROVment's shows, and featured visiting improv troupes.
One of these troupes was Rare Form, a professional improv comedy troupe from the Cleveland area. The other troupes were a bit less varied than in previous years, since Bad Genetics, Plastic Shatners and Lady Parts each hail from Bowling Green State University (BGSU).
The show started with fifth-year student Olivia Taliaferro, IMPROVment's president, asking the audience what they ate for breakfast; Taliaferro engaged the crowd in a warm-up to get creativity flowing.
Taliaferro said she had a cereal bowl for breakfast. Not cereal, just the bowl.
Bad Genetics and Lady Parts performed long-form improv comedy. Rather than playing several different games which result in shorter scenes, long-form takes a single suggestion from the audience to create several intertwined scenes.
The Plastic Shatners played "Switcheroo," a game which closely resembled the "One-to-Five-to-One" game, a regular for IMPROVment. This game involves five actors performing scenes based on one suggestion. It starts with a one person scene and then actors are added one by one. Each actor begins a new scene until five actors are on stage. Then, the fifth actor finds a reason to leave, and eventually the game returns to a one-person scene.
The best part of "Lake Effect" was its conclusion, where all the troupes gathered together on stage to play "Clusterf***," which is exactly what it sounds like. The game included scenes about a mother who desperately wanted her daughter to ride a camel, some sketchy bead dealers in the desert and silly people on a boat.
This year's "Lake Effect" definitely paled in comparison to festivals in previous years, but was enjoyable nonetheless. Last year's festival included troupes from BGSU, The Ohio State University and the Cleveland area, whereas this year saw an overrepresentation of BGSU.
Additionally, the free food during intermission turned out to be only cookies, which was pretty disappointing.
Better troupes would have improved the quality of the festival. If the purpose of the event was to make IMPROVment look like the best troupe there, then it was a success.
About the Writer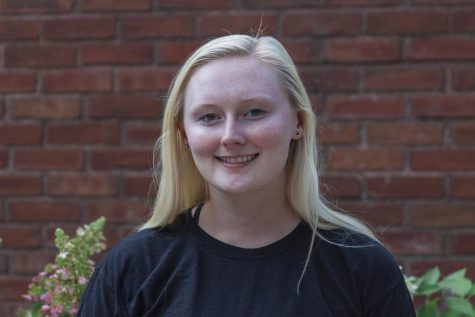 Max McPheeters, Staff Reporter
Max is a third-year mathematics major with minors in studio art and computer science. If they're not copy editing or writing for the Arts & Entertainment...