LaunchNet entrepreneurs gather at CWRU for Labor Day Weekend
As then first-year student Tommy Lu set up chairs at Launch CWRU Weekend 2015, he was overwhelmed by the number of entrepreneurs that had gathered to pitch their ideas with the hope of creating their own startups.
In the past, as many as 140 students and alumni have participated in the three-day competition. During the weekend, CWRU LaunchNet connects the participants to the resources they need to turn their entrepreneurship ideas into a startup.
Since his first experience with LaunchNet, Lu, now a second-year student, has become an intern with the Case Western Reserve University organization, which helps students with their entrepreneurial endeavors. To promote Launch CWRU Weekend 2016—which is happening this weekend—to his fellow students, Lu focused on advertising the networking opportunities available at the competition and, of course, the free food.
As students settle into their schedule for the upcoming year, LaunchNet Program Manager Gene Sasso said he hopes to encourage students to consider entrepreneurship.
"[Launch CWRU Weekend] brings them together and focuses them on activities that they maybe don't think is for them," said Sasso. "But then they get a taste of it and they understand it a little bit differently."
On the Friday night of Launch CWRU Weekend, everyone pitches their idea to the gathered group and the best ideas are chosen by popular vote. From there, groups form based on shared interests in one of the ideas.
Throughout the weekend, teams work on their business concepts. On Saturday they will receive help from coaches, and if they don't drop out before Sunday, they will have the opportunity to pitch their ideas to judges.
At this point, Sasso said, each team's startup is usually not as developed as they'd like it to be. While the weekend provides a base knowledge of intellectual property, consumer needs and other aspects important to a budding business, it doesn't allow much time for market research, planning prototypes or finding funding sources.
Despite the lack of time to prepare, three teams that prove they have the potential for future development will share $1,000 of prize money. Any startup, though, can continue development, regardless of if they win the competition.
Second-year student and LaunchNet intern Prince Ghosh had an idea for event parking last year that he continued working on after the weekend ended. Ultimately he let go of his idea to create an app that would let homeowners rent out their parking spaces as parking for nearby events, but Sasso said that this is part of the process of discovery.
For Sasso, one takeaway from the weekend for students was learning to approach problems in innovative ways, a valuable skill in the classroom and the workplace.
About the Writer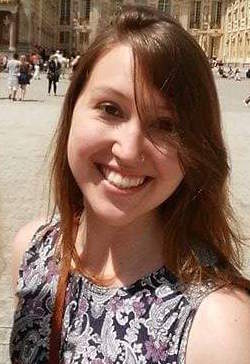 Anastazia Vanisko, Copy Editor
Anastazia Vanisko is copy editor for The Observer and writes for the news section. She is a third-year political science and dance double major, with minors...