Law School Dean to Take Temporary Leave
President Snyder and Provost Baeslack Implicated in Amended Allegations
Following allegations of retaliatory conduct, outlined in a lawsuit filed against him and Case Western Reserve University, Law School Dean Lawrence E. Mitchell announced that he will take a temporary leave of absence. Mitchell made his announcement in an email to staff and students Wednesday, stating "I intend to take full advantage of the legal process to seek justice."
Mitchell's leave comes on the heels of an amended complaint, filed Oct. 31, that expands the scope of allegations facing him. The plaintiff, CWRU School of Law Professor Raymond Ku, alleges that Mitchell and the university, including President Barbara Snyder and Provost and Executive Vice President W. A. "Bud" Baeslack, colluded in retaliatory conduct following Ku's attempts to report sexual harassment by Mitchell in late 2011.
Ku, a tenured member of the law school faculty, alleges that Mitchell engaged in sexually inappropriate conduct with female members of the faculty and staff of the Law School on multiple instances, including at a party in Mitchell's residence in Cleveland Heights on August 28. According to the complaint, Ku's attempts to report Mitchell's misconduct were rebuffed, resulting in loss of pay, emotional damages and breach of contract. Ku, a well-respected member of the Law School faculty both inside and outside the university, was serving as the Associate Dean for Academic Affairs at the time, second to Mitchell.
The suit alleges that Mitchell engaged in a pattern of sexual misconduct at both CWRU and George Washington Law School, his previous employer, including marrying a student, subsequently divorcing her and re-marrying a fellow law faculty member. Ku's suit alleges that, while at CWRU, six professors experienced sexually inappropriate harassment from Mitchell, along with four members of the administrative staff and a law student. Several of these individuals allegedly stated to Ku that they feared for their jobs if they reported Mitchell's misconduct. These staff members remained unnamed in the court document, as Ku is attempting to protect their identities.
According to the suit, Ku attempted to report Mitchell's misconduct on several occasions, including meetings with Baeslack, who sent him to take the matter up with his immediate supervisor, Mitchell, in defiance of university policy. After the matter remained unresolved, the suit alleges, Mitchell launched a campaign of retaliation against Ku, who subsequently attempted to report Mitchell's alleged wrongdoing to the Office of Inclusion, Diversity, and Equal Opportunity. The suit details meetings with Marilyn Mobley, vice president of the office of inclusion, diversity and equal opportunity, and John Clochesy, the faculty diversity officer at the time. According to the documents, Mobley reported Ku's allegations to Snyder. Additionally, Clochesy allegedly told Ku that Baeslack "didn't get it" in matters of sexual harassment, citing a previous issue in which an instance of sexual harassment's significance had to be explained to him. Clochesy departed the university shortly after the incident.
When the matter went unresolved, the suit alleges, Mitchell and the administration forced the resignation of his position as Associate Dean for Academic Affairs, amounting to a pay cut. The suit also alleges the Mitchell was about to fire Ku before his resignation, a termination that was approved by Baeslack.
The amended suit, assigned to Judge Peter J. Corrigan, also contains details about a staff member, referred to as Administrative Staff Member 3, who attempted to report Mitchell's harassment and was subsequently terminated after "less than six months" of employment. Staff Member Number 3 allegedly assisted Mitchell in his intimidation of Ku before attempting to report Mitchell's wrongdoing. The suit alleges that Staff Member 3 was reassigned to Vice President for Human Resources Carolyn Gregory's office and subsequently fired on financial pretenses. Along with stating that this is common practice for quieting those who report misconduct, the suit alleges that Gregory and Senior Vice President for Administration John Wheeler encouraged Staff Member 3 to sign a nondisclosure agreement in exchange for a severance package, which he refused.
Ku's lawyers released the following statement in regards to the amended complaint.
"The amended complaint contains new allegations that the university's central administration was aware that Dean Mitchell inappropriately propositioned members of the law-school community and that a staffer had admitted to the administration that the staffer was complicit with Dean Mitchell in a campaign of retaliation against Associate Dean Ku. This underscores the question about how any dean could continue to enjoy university backing under such circumstances," said attorney Subodh Chandra, who is representing Ku.
CWRU did not released a statement regarding the amended allegations, but the university did note that Mitchell "did the right thing" by taking a leave of absence.
Its statement on Mitchell's announcement continues, "His decision allows the school community to focus on continuing its recent progress, including a dynamic new curriculum and strong fundraising."
Leave a Comment
About the Writers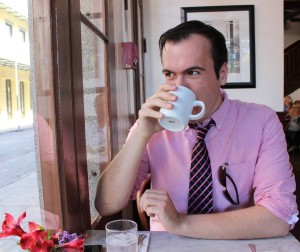 Tyler Hoffman, Executive Editor & Publisher
.
Fourth-year medical anthropology student Tyler Hoffman has served as Executive Editor and Publisher of The Observer since April 2012. As Executive...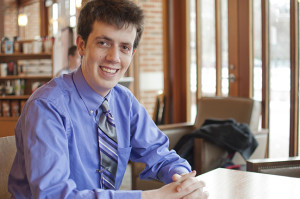 Mike McKenna, Executive Editor
Mike McKenna is a senior biology and psychology student currently serving as The Observer's Executive Editor, after spending last year in the Director...