Crazy in the best way possible
Matt and Kim return to Cleveland on May 19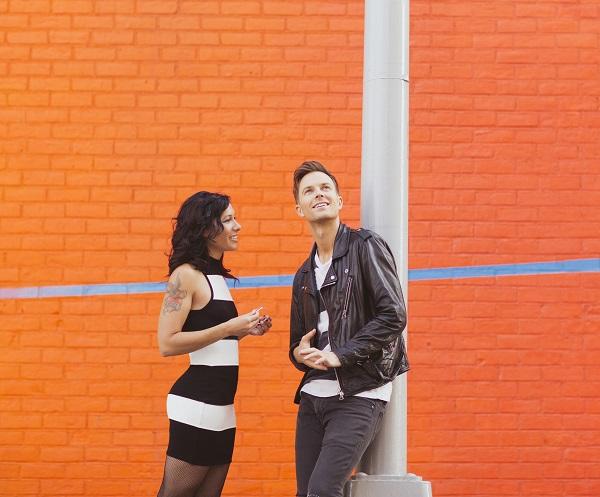 "For some reason, there's nothing funnier than a naked guy," said Matt Johnson.
Johnson, singer of Matt and Kim, was referring to the band's 2010 performance at Coachella. At that show, an audience member leaped onstage completely nude, and began twirling his penis at the crowd. He was (according to Johnson) later arrested and charged with exposure to minors. "I think it was unjust," said Johnson. "All of it was great and hilarious."
Of course, nudity has a place in Matt and Kim's image. A past video featured the duo completely stripped of clothes in the middle of Times Square. Currently, their website features a large picture of drummer Kim Schifino seated on a toilet.
But now, nakedness takes a new spot in their latest creative endeavors. Johnson brainstormed a new idea for their latest video in the works, "Can You Blame Me," off of their latest album, "New Glow." The project involves fan-submitted clips, and the rules are few and simple: Fans just need to hold a tablet screen over their faces, stream a video of either Johnson's or Schifino's face singing the song, and do something ridiculous.
The more ridiculous, the better. Already, Matt and Kim have received many fan submissions, and according to Johnson, "there are plenty of people who aren't wearing clothes."
Additionally, there are animal costumes and even a Dutch boy costume. "It's crazy in the best way possible," said Johnson. "For what we do, we're all about audience interaction."
This was apparent during their show last year at Case Western Reserve University's Springfest. Sure, there was plenty of audience interaction, like singalongs and question-answer dialogue during the show. But nothing beats the moment Schifino stepped out on the audience's upraised hands and twerked for the whole campus to see.
Matt and Kim will be returning to Cleveland on May 19, for a show at the House of Blues. And it's sure to be just as energetic as everything else they do.
"Even if it's been a late night, early morning or a long plane ride, there are 20 hours we're not on that stage," said Johnson. "I could never not be excited… 15-year-old Matt would be too pissed at me if I wasn't excited."
Concert: Matt and Kim, WATERS
Date: May 19, 2015 at 7 p.m.
Location: House of Blues
Price: $23
About the Contributor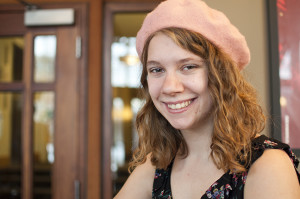 Anne Nickoloff, Director of Print
Anne Nickoloff, the Director of Print for The Observer, is a senior at Case Western. She hopes to one day be a music journalist, and has spent much of...