Meetup for demonstration at Market Square planned
French Professor Marie Lathers is coordinating a meetup for those looking to join a demonstration planned at Market Square Park this Friday, Feb. 3, at 4 p.m. She has planned a poster making session for that morning at 10 a.m. in Guilford House's dining room and a meet-up at 2:45 p.m. on the Main Quad to travel via the RTA.
The rally is in response to President Donald Trump's executive orders concerning immigration, including the border wall, those related to undocumented immigrants and entry restrictions placed on seven countries.
Lathers stressed that she is just acting as a concerned citizen and not helping those who want to join the demonstration on any organization's behalf.
"The executive order compromises the university's ability to continue to serve students, bring in the best scholars, and continue internationalization efforts," Lathers wrote in an email. "…We all benefit from a diverse community on campus….I believe internationalization and diversity are core values of American universities."
A joint press release identified some of the organizations planning the rally, including "the InterReligious Task Force on Central America and Columbia, DreamActivist Ohio, Greater Cleveland Immigrant Support Network, Lorain Ohio Immigrant Rights Association, Cleveland Jobs with Justice, Ohio's Voice [and] Refugee Service Collaborative of Greater Cleveland."
The organizations are rebuking the executive orders and calling on the White House and Congress to undo them.
The press release stated, "President Trump's blatant disregard for the U.S, Constitution and the rule of law was displayed in his aimless attempt to restrict legal residents and vetted refugees from a selected seven nations with majority Muslim populations."
"I encourage people to stay aware of other rallies in the Cleveland area, to keep up with the news, to contact their representatives to assert their views and to discuss these issues with each others," Lathers wrote.
About the Writer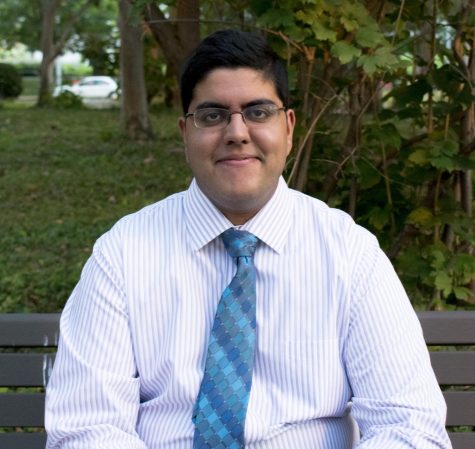 Kushagra Gupta, Director of Print
Kushagra Gupta is a cognitive science and biology student and is working towards a masters in medical physiology. He's served as The Observer's The Director...