New exhibit gives students a taste of World War I life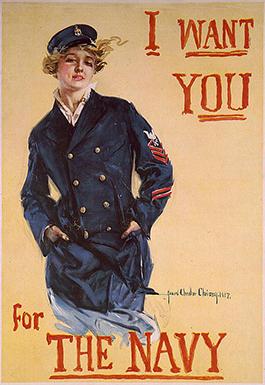 Have you ever wondered what life would have been like as a Case Western Reserve University student during World War I? With Kelvin Smith Library's new exhibit, students can take this step into the past.
The exhibit is managed by the Scholarly Collections and Special Collections committee. Melissa Hubbard, head of the Special Collection and Archives at KSL, was in charge of organizing the exhibit, which includes propaganda posters, magazines and other literary pieces from the war.
The idea for the exhibit was born when an eager private donor named Stan Berger offered to lend the university war propaganda posters. The posters, which were designed to get people to enlist in the military, have bright colors and catchy slogans.
"These posters are the kind that students at CWRU would see around campus at the time," Hubbard said.
Hubbard used books, articles, and other records from the war for her research. Another important resource was the CWRU archives, which contain important information about CWRU history, as well as yearbooks and student publications throughout the years.
While digging through the archives, Hubbard found a series of exchanges between Western Reserve University (WRU), the Case School of Applied Sciences (CSAS) and the U.S. government from around the time of World War I, finalizing plans for a special program between the army and the universities. WRU and CSAS were two of the schools that would eventually merge to become CWRU.
The program would have had the government pay tuition of undergraduates who agreed to enroll in the military after receiving their degree. The goal was to get educated students to enlist in the military.
This year marks 100 years since the start of the war, which is why the exhibit is opening now. The committee has been working on the exhibit since mid-July. It will remain open until mid-February.
"I just really hope students come and enjoy the exhibit," Hubbard said.