Outside the Circle
A look at what made the News outside of CWRU while you were away this summer
East Cleveland man pleads not guilty to murdering three women 
Bodies were found wrapped in garbage bags in the accused's house.
On July 31, 35-year old suburban East Cleveland man Michael Madison pled not guilty to kidnapping and killing three women whose bodies were found wrapped in trash bags in an abandoned house near his home twelve days prior. The corpses were discovered after a neighbor reported a foul odor coming from the accused's garage.
Officials estimate that the victims had been strangled to death a week before their bodies were found.
Madison was arrested after a brief police standoff at his mother's house. Police had suspected that there might be more victims, but an extensive search of the neighborhood did not find any more bodies.
Madison is a registered sex offender and pleaded guilty to attempted rape in 2002. His bond was set at $6 million.
Authorities believe that Madison was influenced by Cleveland serial killer Anthony Sowell, who was sentenced to death in 2011 for murdering 11 women.
Ariel Castro pleads guilty to kidnapping three women, house demolished as part of plea deal
On July 26th, 2013, Ariel Castro pleaded guilty to the kidnappings of three Cleveland woman: Amanda Berry, Georgina DeJesus, and Michelle Knight. He was charged with 937 criminal counts consisting of kidnapping, rape, and aggravated murder (for the intentional induction of abortions); all of which were part of a plea bargain.
The house on 2207 Seymour Avenue where the women were held prisoners, repeatedly raped, and chained by Castro for a decade was demolished on Wednesday, August 7th as part of the deal. This agreement will be keeping Castro in prison for the rest of his life without parole.
In about 90 minutes, the two-story house of horrors was demolished. Knight was present at the demolition, and DeJesus's aunt was given a chance to take the first swing at the house with a crane.
New Cleveland Convention Center hosts first event: 2013 National Senior Games
The new $456 million tax-payer financed Cleveland Convention Center kicked off its first major event with an older demographic; 11,000 athletes over the age of 50 converged in the center in the final two weeks of July to compete in events such as shuffleboard, volleyball, and pickleball and participate in opening and closing ceremonies for the 2013 National Senior Games. Individuals had to qualify for the games by competing in a state meet in 2012.
The games, which were held in 16 sites around Cleveland including the convention center, offered 19 different sporting events.
Case Western Reserve University was one of the sites, hosting horseshoes at Van Horn Field, table tennis at the Veale Convocation, Recreation and Athletic Center and an age division for basketball- 65+- in the Horsburgh Gym.
One hundred and thirty-five athletes were housed in CWRU's north and south campuses as well.
NSA whistleblower Edward Snowden granted temporary asylum in Russia
Edward Snowden, the National Security Agency computer specialist who leaked details of a classified United States mass surveillance system was finally able to leave the transit section of the Moscow's Sheremetyevo international airport on Aug. 1, more than a month after arriving. Snowden was able to avoid arrest and extradition since transit zones do not fall under any country's authority. Russia offered Snowden temporary asylum for one year, but Snowden's lawyer says that the asylum could be extended indefinitely on an annual basis.
Currently, Snowden is hiding in an undisclosed location in Russia.
Snowden had applied for asylum in 26 countries but was denied many of them since he could not submit the request in person.
It was originally believed that Russia would not accept Snowden's application, but later Russia acknowledged it would reverse that stance if Snowden stopped harming American interests.
Mayoral candidate of New York City, Anthony Weiner, involved in sexting scandals
Former U.S. Congressman, Anthony Weiner, has allegedly been sending sexually suggestive messages and pictures to women over the Internet, using the alias 'Carlos Danger'. Weiner has admitted to the allegations, stating that he has sexted at least three women even after leaving his congressional position. He is currently in the running for New York City's mayoral race and has no intention in dropping out. After the release of these scandals, Weiner's campaign manager, Danny Kedem, has quit.
Previously, Weiner had resigned from Congress in 2011 when he was accused and admitted to using Twitter to send a 21-year-old woman from Seattle explicit sexual content. He claims that he had never met or had physical relationships with these women.
Violence continues to grip Egypt after removal of President Mohamed Morsi
After the removal of President Mohamed Morsi from by the Egyptian military, demonstrators have clashed with the interim government, calling from Morsi's return to power. Over 800 people have died during the protests, including 79 police officers.
Morsi was elected in mid-2012 after former President Hosni Mubarak resigned from his post due to the Egyptian military switching its support to Egyptian protesters.
Morsi, the Muslim Brotherhood candidate, defeated independent candidate Ahmed Shafik by only 3.5 percentage points.
Morsi then created a constitution which made Islam the state religion. It was approved by parliament but faced heavy criticism from protesters.
Mass demonstrations began June 30. The protestors criticized Morsi for mismanaging the country, the supposed growing power of the Muslim Brotherhood, and for appointing an Islamist implicated in a massacre to a government position.
Morsi was removed from his position July 3 after Egyptian Armed Forces sided with the protesters against the regime.
Leave a Comment
About the Writer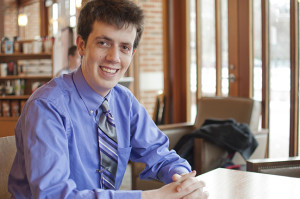 Mike McKenna, Executive Editor
Mike McKenna is a senior biology and psychology student currently serving as The Observer's Executive Editor, after spending last year in the Director...