Over 30 artists converge to let "Grateful" land a few hits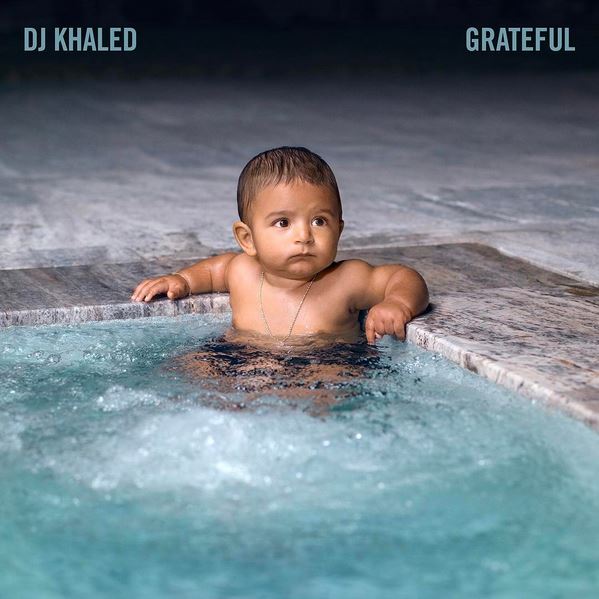 From its very first song, DJ Khaled's album "Grateful" is over the top, dramatic and expertly mixed as we've come to expect, given his social media presence, especially on Snapchat. "Grateful" is Khaled's tenth studio album (more like a mixtape, I think) made almost entirely of Grammy-nominated artists as features. It is a massive collection: 23 tracks clocking in at a little less than 90 minutes. An album this long might have been too ambitious for DJ Khaled, but as a hit-making machine, anything less seems to be a disappointment. However, there are several songs on the album that don't have the star-power or musicality necessary to compete with the actual hits of the album.
The intro track "I'm so Grateful" includes DJ Khaled welcoming us to the album with a sound bite of a lion roaring and him talking about his son, a beginning fit for a film set in the jungle.
The following string of four songs are all of DJ Khaled's singles: "Shining" (Beyonce and Jay Z), "To the Max" (Drake), "Wild Thoughts" (Rihanna and Byron Tiller) and the song of the summer "I'm the One" (Justin Bieber, Quavo, Chance the Rapper and Lil Wayne). These songs are perfectly constructed hits with the starpower to make them so, and were perfect singles for DJ Khaled to release. Personally, "Shining" has some of Jay Z's best rapping. The ensemble for "I'm the One" reaffirms what DJ Khaled is known for: curating and combining artists.
After these songs, the "hits" definitely are sprinkled through. Between DJ Khaled releasing all these songs before the album came out and him placing them all in a row at the start of the album, it is hard for the rest of the album to compete.
However, some songs on the rest of the album definitely do hold their own and are memorable, but those come in quick succession.
"I'm the One" is followed by "On Everything," featuring Travis Scott, Rick Ross and Big Sean. The artists create a perfect rap song, following the formula that never fails: a catchy sample, a repeating chorus and a heavy-hitting rap verse for the bridge, done by Big Sean on this track.
The interlude is a gospel ballad that is needed to break up the album from steady rap that the rest of the album gives us. After that is "Nobody" which had the pairing I was most excited for: Alicia Keys and Nicki Minaj. The Alicia Keys feature could have been played up a thousand times more, but it still is amazing to hear both of these superstars on the same track.
Among the B-list songs "Don't Quit" (Calvin Harris, Travis Scott and Jeremih), "I Can't Even Lie" (Future and Nicki Minaj), "Billy Ocean" (Fat Joe and Raekwon) and "Unchanging Love" (Mavado) had the potential to be great, but different parts of the song ruined what was working.
The songs not mentioned are pretty standard rap tracks. Not bad, but not great either. And placed in succession among such a long album, they become a chore to listen to all the way through.
Special mention to "I Love You so Much" which is a purely Chance the Rapper song. It's strange—he sings the ABC's and DJ Khaled talks to his son ("you're a mogul, you're an icon, you're a legend"). It's also pretty repetitive, but it's unique, which is something the end of this album needs. It also is the core of the album's purpose: DJ Khaled's son.
The album is a necessary listen, but at its very core this is not an album. A playlist would be a better name, as it better reflects the long list of artists coming together to participate in DJ Khaled's hit-making machine. Some songs do fall short and some sound the same, as expected with a 23-song album, and the lyrics aren't works of creative genius (to put it lightly). But DJ Khaled's "Grateful" isn't trying to be anything other than what it is: hip-hop by all the biggest artists in hip-hop. It's meant to be fun, and that is what DJ Khaled delivers.
Album: "Grateful"
Artist: DJ Khaled
Release Date: June 23
Rating: ★★★½☆
Leave a Comment
About the Contributor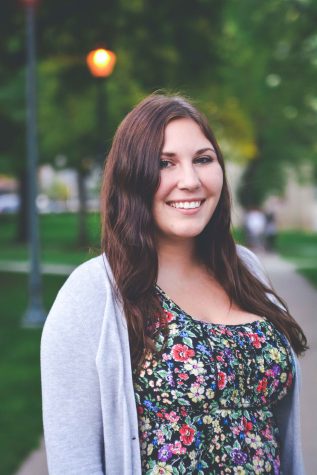 Alex Clarke, Arts & Entertainment Editor
Alex Clarke is a senior with majors in english and psychology and a minor in marketing. She also writes for Trill Mag, wrote for McClatchy newspapers for...