Reggae Makes Way to Wade Oval
Carlos Jones & The PLUS Band transformed Wade Oval into a Jamaican jam with their chill and friendly tunes.
They filled the stage with their Jamaican-themed equipment, which had patterns of red, green, and yellow popping up on their bongos, amps, drums, guitars and even microphone covers.
As they tuned and prepared for the show ahead, more and more people filed in.
Once everyone found a place to sit, moving through the crowd was a slow process everywhere, including the sidewalks. Many people were decked out in their Jamaican-themed hats and shirts, and children ran through the maze of chairs to find somewhere to play hackey sack. I almost stepped on many feet and several children just trying to make it to a bathroom.
At its peak, the audience size was almost suffocating. However, the humidity probably contributed to that; a storm was precariously perched at the edge of Cleveland, ready to invade at any moment and ruin the festivities.
We got lucky. Rain did not hit Cleveland until about half an hour after Carlos Jones & The Plus Band left. However, many members of the audience were also there to see the first outdoor Wade Oval movie of the season. Unfortunately I would guess that the movie was cancelled because of the rain.
The movie screen was placed behind Carlos Jones & The Plus Band during their concert, and it continuously repeated a short slideshow of pictures from the last couple of weeks. The slideshow started to get a little tiresome after seeing it six times, and by the end of the concert I almost forgot it was there.
The band opened up with the Bob Marley hit "Three Little Birds," but the bassist was absent because of tuning issues. When bassist Cholly O. finally did join in with the band, he was still out of tune, adding an ugly tinge of dissonance to a few songs until his adjustments worked.
Later, keyboardist Peter Platten used an effect that was supposed to make his instrument sound like a trumpet or a saxophone, but instead came out as a cartoony carnival-like beeping that clashed against the chill, relaxing music being played.
Eventually the instruments evened out, leaving the audience with a satisfying blend of reggae hits. "Steer it Up" and "Shake Sonora" made the crowd of dancers grow even larger before the intermission.
Hula hoopers jumped onstage during the break, dancing to some filler-music for about 20 minutes. Then, when Carlos Jones & The PLUS Band returned, they opened with a more upbeat cover of "All Night Long," only to return to slower, lazier reggae tempos for the rest of the show.
They wrapped up with "One Love," which had the biggest amount of dancing audience members in front of the stage so far in the Wade Oval Wednesday (WOW) series. The band shared this excitement. Singer Carlos Jones was leaping in the air, an ecstatic smile spread across his expression, his dreadlocks flopping around his face.
Previously in WOW's lineup, bands would break away from their genres, but Carlos Jones & The PLUS Band was very strict about following their reggae style. They never diverged from playing this type of music, but it did not seem to bother their faithful, excited audience.
Eventually in the second act of the show, dancing audience members became even more comfortable being near the stage. I saw puffs of smoke rise up from the tie-dyed group periodically and it was quite obvious what kind of smoke it was.
What else could you expect from a reggae concert?
Still, I was pretty shocked to see this kind of activity going on around so many kids, at a type of event that was supposed to be child-friendly. "No smoking" signs outlined the entire park, but people still felt free to puff and pass in the pit.
It would have been pretty difficult to catch anyone smoking in the huge group of dancers, admittedly. This, and the difficulty getting around Wade Oval, were two of the downsides to having an incredibly popular concert.
Regardless, Carlos Jones & The PLUS Band had a strong following that was enchanted by their music. The show was crowded, but successful, and brought everything you would think a reggae concert would bring to Wade Oval.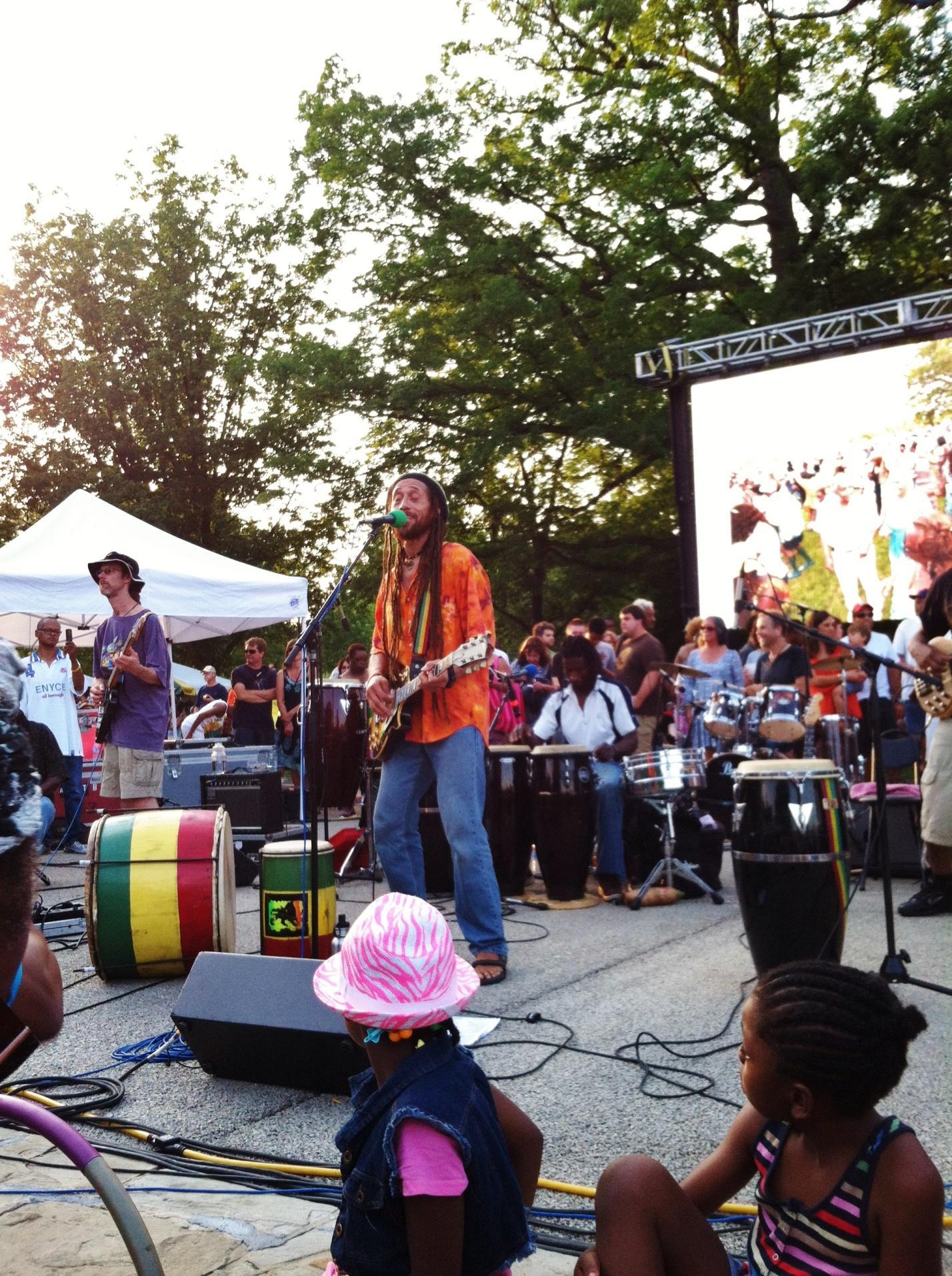 About the Contributor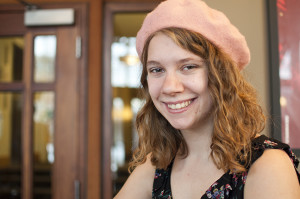 Anne Nickoloff, Director of Print
Anne Nickoloff, the Director of Print for The Observer, is a senior at Case Western. She hopes to one day be a music journalist, and has spent much of...