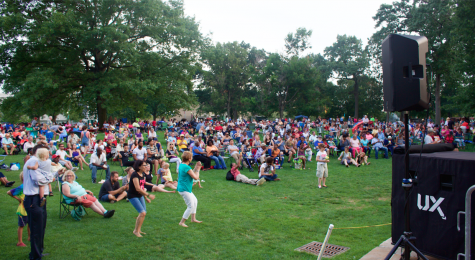 Kushagra Gupta, Director of Print

July 19, 2017
Under a blanket of clouds, there was only supposed be rain. That did not deter the band nor the crowd and so on July 12, the weekly Wade Oval Wednesday (WOW) concert carried on for the fifth time this summer. And luckily there wasn't even a drizzle. After a day in the summer heat and bustle of University...
Anne Nickoloff, Music Reporter

July 8, 2013
Carlos Jones & The PLUS Band transformed Wade Oval into a Jamaican jam with their chill and friendly tunes. They filled the stage with their Jamaican-themed equipment, which had patterns of red, green, and yellow popping up on their bongos, amps, drums, guitars and even microphone covers. As t...