Scholarships get personal
Changes in scholarship funding allow for more small donations
As part of the university's increased capital campaign, there are now more options for donors to give to undergraduate scholarships.
"Our admissions have skyrocketed in recent years for undergraduates," said Vanessa Mavec, Assistant Director of Development and Special Projects. "We have triple the amount of applications and our acceptance rate is more competitive. This is really exciting, but we had to look at how we support these students and give the best financial aid packages so we don't lose them to other universities."
In addition to the continuation of the already existing endowed scholarships—which are typically created by donations of over one million dollars and are then invested by the university with small amounts taken out each year to give to students—the university has also instituted two more options for scholarship donations.
The first is a term scholarship, which ranges from $25,000 to $200,000. These are doled out over four years, rather than invested, to support one student. Donors can name the funds after themselves or anyone else. Donors have a say in who receives their scholarship; they can designate it to someone in their school or an activity they are involved in. The student who receives the scholarship is asked to write to the donor.
"The idea is to create a one-to-one relationship between them which both the students and donors like," said Mavec.
The last option is a shared scholarship fund, with one fund per undergraduate school and one for students who are undeclared. These consist of an annual fund to which people can donate between $1 and $25,000, which is put in one pot and given to the financial aid office to use for incoming students.
Although these options were started with a soft launch in the fall of 2014, they are now starting to get traction and becoming more of a streamlined program.
"I think it's a really cool program," said Mavec. "We've had a lot of people excited about it. It's a new opportunity for people to give and see an immediate impact from their dollar."
University President Barbara R. Snyder, who discussed these scholarship changes at a recent Residence Hall Association meeting, said that she personally has donated money to the university for undergraduate scholarships.
"We are hoping that people will love the experience of giving a scholarship," she said.
Leave a Comment
About the Writer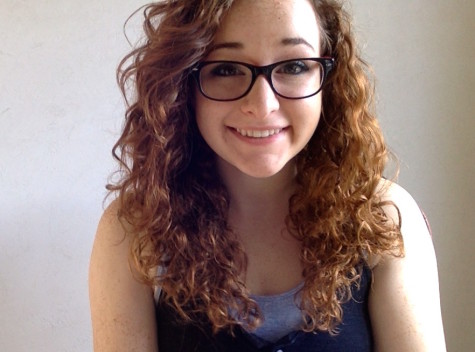 Julia Bianco, Director of Web and Multimedia
Julia Bianco is a senior cognitive science and political science student currently working as The Obsever's Director of Web and Multimedia. She has...