SEC begins deliberations on student activities fee allocations
The Student Executive Council (SEC) came together for the first time this semester to review their budgets for the upcoming spring semester. The budgets are determined by the Student Activities Fee (SAF), approximately $156 per semester that each student pays on top of tuition. The money is divided between the main organizations on campus, who met on Feb. 5 to discuss last semester's successes and failures and their plans for spring.
As a quick refresher, the council is made up of executives from nine groups: the Class Officer Collective (COC), University Media Board (UMB), Undergraduate Student Government (USG), the Undergraduate Programming Board (UPB), the Interfraternity Congress and Panhellenic Congress (IFC-PHC), Springfest, Senior Week and Thwing Study Over (TSO). The Residence Hall Association (RHA) also serves as a non-voting member.
Last semester, the SAF totaled to about $790,000. For the spring semester, that number is slightly less because of students who graduated early or transferred from CWRU.
What was expected to be a salvo of numbers turned out instead to be a lot more descriptive of the character of campus activities. Taylor Gladys, SEC co-chair and USG president, kept time on her cellphone: three minutes for large-excel-spreadsheet-type budget presentations and two for questions. Broccoli Salad was her choice of alarm. Meanwhile, Victoria Robinson, SEC chair and RHA president, helped members load their excel files.
Each organization brought up their goals for the next semester and talked about how those would be reflected in their budgets.
Ryan Cleary, the treasurer of UMB, explained that the group had recently decided to make an auxiliary committee to ease the work on its executive board. He had two new organizations in the trial phase: a TEDx-like organization and Humans of CWRU, a play on Humans of New York.
USG Vice President of Finance Chippy Kennedy's explanation of the budget included the new Sparta Center resource room. He also discussed the Student Life Improvement Grants, which USG is using to prevent rollover from this semester. According to Kennedy, student groups brought in $70,000 this year from fundraising.
COC President Colin Worden pointed out a blunder the organization made in a fall 2014 event designed to replace Halloween@Home. Another big event's scheduling conflicted with it, so the event never happened. This resulted in a large rollover to this semester. He explained that there may be a structural inefficiency in the organization and wanted to meet with all organization heads to tackle the problem.
Later in the meeting, Rachel Sosnowchik, also from COC, suggested that a master SEC calendar be made for next fall to prevent large events from colliding.
Jordan Trump, vice president of finance for PHC, explained that they wanted to lower the amount of money that they allocated Greek Week, instead moving it to other parts of the organization.
Matt Drezdzon, director of finance for UPB, revealed that, while the fall concert and the spring comedian are the organization's largest events, Thwing Tuesday's budget was getting a slight boost. The organization is also hoping to do more co-sponsorship in the future.
The Senior Week Budget presentation took a sour turn. Questions were raised about last year's disaster, when most events ran out of tickets. Members asked from where the data that the committee members used came and how many of the twenty committee members actually attended events themselves. Tickets were previously released in packages for Senior Week, but for the last two years they have been released individually, causing many to sell out.
Katie Kleinberg from the TSO committee said that they needed a boost. Last spring, UPB did not provide TSO with the $2,000 co-sponsorship they normally contribute. At the same time, USG requested a larger allocation, which further reduced TSO's budget. This problem was exacerbated by a surprise $900 cleaning fee, which the organization found out about on the day of their fall 2014 event.
This semester they want to increase their budget so that they have more of a buffer. They also plan on increasing entertainment during TSO so that people will stay for the entire event, not just the food and giveaways.
Katie Broderick presented for Springfest, saying that they planned on using the extra rollover from last year on attractions, like inflatables, so that more students would want to attend the event.
"People don't see that first meeting as the time to necessarily be critical, but to just get the feel for what is being presented," said USG's Kennedy. "I have a whole list of questions beyond what [asking] what their budgets are."
Kennedy, like all SEC members, will meet individually with the heads of other organizations before the next council meeting. He will look at every other organization's budget and critique their spending, as they critiqued his.
Kennedy described how organizations rely on previous years' data to create trends to predict the level of funding specific portions of their organization will need. To him this small difference can have sweeping effects.
In the midst of this difficult balancing act, SEC faces another problem: Students sparsely attend their open meetings, which occur on Thursday nights at 9 p.m. The next meeting is on Feb. 19 in the Senior Classroom of the Tinkham Veale University Center. At this meeting, they will begin discussing SAF allocations for next semester.
Students are allowed to ask members questions during the meeting, whether critiquing or for clarification.
"They can have their voice heard," said Robinson. "The student activities fee seems to be the charge that no one understands."
Update on Feb. 16: The article was changed to reflect small errors. Not all Senior Week events sold out; UPB did not provide TSO with an extra $2,000; and Katie Broderick presented for Springfest, not Katie Kleinberg. The Observer apologizes for the error.
Leave a Comment
About the Writer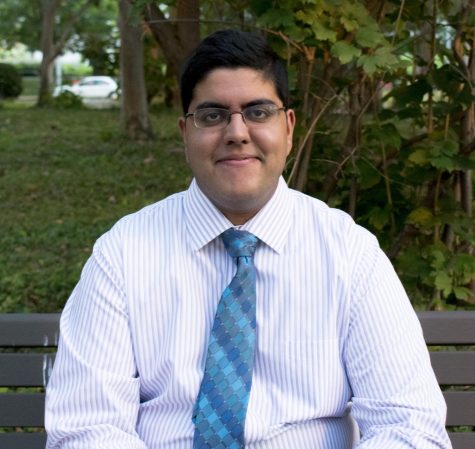 Kushagra Gupta, Director of Print
Kushagra Gupta is a cognitive science and biology student and is working towards a masters in medical physiology. He's served as The Observer's The Director...