Second-year suites reassigned to first-years in Clarke Tower
Students with housing assignments in two second-year suites on the fourth floor of Clarke Tower were relocated by University Housing. The move was made to allow first-year students the opportunity to live in the Clarke Tower suites. Excluding one student, the second-years were relocated to the South Residential Village, mostly on top of the hill.
University Housing contacted the students on Monday evening, July 24, and they were given until that Friday, July 28, to decide amongst themselves which rooms each student would live in from a list provided by University Housing. The rates the students were being charged did not change.
A few suites that were offered had two rooms open, which were appealing to those who had planned to room together in doubles in Clarke Tower.
"I really do understand why this happened," said Lee Radics, one of the students who were forced to move their planned housing. "The [first-years] are put together, that's a big part of your first-year experience. I think there are more elegant ways to handle it, but off the top of my head I can't think of any way to [do so]."
The two other suites on the fourth floor had been previously reserved for first-year students out of caution, explained John White, director of University Housing. According to him, Undergraduate Admissions had informed University Housing that the class of 2021 may be larger than normal. In July, it had become apparent that more students would choose to remain enrolled—as opposed to delaying or canceling their matriculation—and the two other suites on the floor had to be opened up.
Second-year student Ibukun Ode-Martins said she worked with University Housing to stay in a double in Clarke Tower on a different floor. She had originally planned to live in a single and was asked to pay the reduced rate for a double. Radics felt that University Housing answered any questions she had over email and phone quickly.
Ode-Martins said she does empathize with University Housing providing those suites for first-years, since when she was an incoming first-year, she had enrolled at CWRU late in the summer and was happy there were still opportunities for housing.
Radics did wish that the university had warned those choosing suites on that floor that the space may be made available for first-years should the need arise.
White said that changes in class size were a constant challenge for University Housing and that the office will "continue to use Clarke Tower as 'swing space.'"
A Clarke Tower double costs $4,285 per semester and a single costs $4,885. A single in the South Residential Village costs $4,885.
Leave a Comment
About the Writer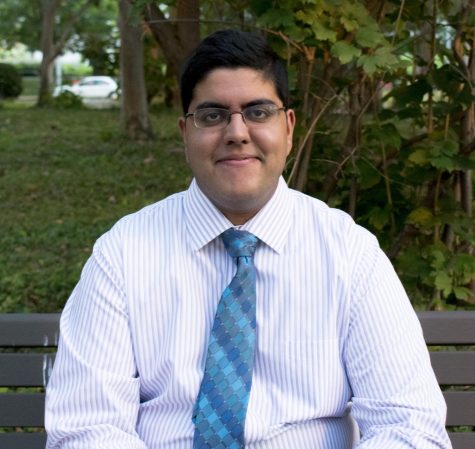 Kushagra Gupta, Director of Print
Kushagra Gupta is a cognitive science and biology student and is working towards a masters in medical physiology. He's served as The Observer's The Director...