Senior nursing student investigates how transport may affect patient health
Only a few students on campus spend 12 hours working in a surgical Intensive Care Unit (ICU), but that's what senior nursing major Katie Broderick does at the Cleveland Clinic three times a week. From 7 a.m.-7 p.m. she monitors patients recovering immediately after surgery.
"It's an exciting place," she said. "You get to learn a lot."
Before surgery patients are often transported from a local hospital to the main campus, such as the Cleveland Clinic on Euclid Avenue. However patients who are transported have been shown to have a worse outcome than those who weren't transported.
Seeing what frequently happens before surgery, last summer Broderick measured the effects of transportation on patients. She used a device that recorded sound, temperature, pressure and vibrations.
Broderick explained that while patients who are transported are likely to be in a worse condition in the first place, not enough research has been done to substantiate that transport doesn't have any effects. It is a tricky situation, since already poor conditions or transport, or a combination of both, could explain a resulting bad outcome.
Over the summer, she would start her shift at 6:30 a.m. While it was supposed to end at 6:30 p.m., she would sometimes end up working well past 8 p.m. Along with her, a nurse, a paramedic and an EMT rode in the ambulance. When they got a call, Broderick would place what she calls the black box on the ambulance's cot, where it would measure all the physical stimuli that would affect the patient. Even after the crew had picked up the patient, she would keep the device on the edge of the cot. She gathered more data this way.
"The entire thing is transport," she explained. "For the patient, for us coming to the room, moving them onto the cot, putting all the equipment on the them and moving them to the ambulance is all transport."
Broderick had to keep track of time on the spot, noting the point of important events precisely. This included the time interval from when the cot was being removed from the ambulance, and when the patient was moved onto the cot and placed in the ambulance.
One of her main findings was that the conditions within medical transportation weren't as the researchers expected. When Broderick went on air transports, the inside of the helicopter would often exceed the 200 decibel measurement limit of the device. Ambulances never reached this noise level, even with their sirens. A lot of the time, the siren was not actually used. She explained that the siren and lights would only be used if an operation had to be done quickly (for example if a stent had to be put in after a patient had a heart attack).
Surprisingly helicopter transports contained fewer vibrations.
"They ensure that helicopters that will be used for transport are smooth," she said.
Broderick did notice that blood pressure and heart rate changed more on helicopter transports, meaning they weren't necessarily safer.
The researchers are comparing the data from transport and the events Broderick catalogued with heartbeat and patient outcomes.
As for Broderick, she is now occupied with her 12-hour shifts. Here she often has to change patients' dressing and bandages. She says there are often drains that need to be re-bandaged. Drains are used to capture excess blood or pus after surgery.
She will graduate this May with a degree in nursing. While the job may be grueling at times, she has fun with it.
"It will be really busy for two hours, and then it will go away and then come back," she laughed.
Leave a Comment
About the Contributor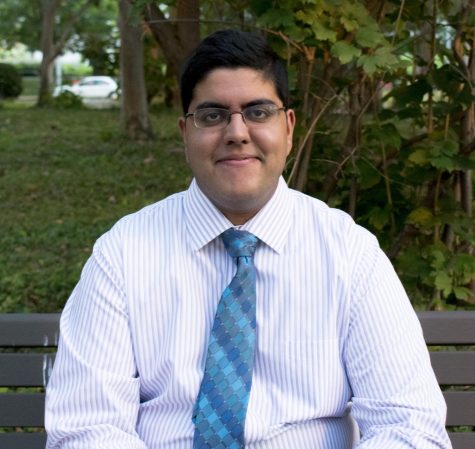 Kushagra Gupta, Director of Print
Kushagra Gupta is a cognitive science and biology student and is working towards a masters in medical physiology. He's served as The Observer's The Director...