Several Spartans earn All-Ohio honors
Track and field competes at two meets
Competing at the 2018 All-Ohio Indoor Championships on Feb. 10, 13 Spartans earned All-Ohio honors by finishing in at least third place in their event. Multiple Case Western Reserve University track and field athletes broke school records in Westerville, Ohio.
Fourth-year thrower Cassandra Laios finished first in the weight throw with a heave of 17.92 meters. The mark broke her previous school record of 17.62 meters set this past December. Laios also finished in second place in the shot put event with a 13.26 meter-throw. For the eighth time in her career and third time this season, Laios earned University Athletic Association (UAA) Athlete of the Week honors for women's field events. She currently holds the highest mark in the conference and fourth highest mark in Division III in the weight throw.
Fourth-year distance Danielle Kulpins ended the 3,000 meter run with a time of 10:16.34 to finish second and earn All-Ohio honors. In addition, fourth-year jumper Rachel Willard claimed second place in the triple jump with a leap of 10.67 meters, and third-year sprinter Olivia Newman finished the 60-meter hurdles in 9.56 seconds, good for third place at the event.
The men's side had success in both individual and team events.
Fourth-year distance runner Sam Merriman finished first in the 3,000-meter run with a school-record time of 8:33.13. He beat the his previous school record by a second and a half. Second-year distance runner David Hall finished third in the event but was 22 seconds behind Merriman.
In the men's distance medley relay, the CWRU team of first-year runner Thomas Patton, second-year runner Michael Hradesky and fourth-year runners Nicholas Knorz and James Gibson finished second with a time of 10:33.93. Two Spartans earned top marks in the long jump with second-year all-around athlete Dominic Oddo earning second place and fourth-year jumper Zak Hurd taking third. Finally, fourth-year sprinter Andrew Ibibo added a third place finish in the 400-meter dash, finishing the event in 50.46 seconds.
Overall, the men finished second with 96 points, while the women finished sixth with 61 points.
A segment of the track and field team also competed at the Mid-February Meet the previous day. With 48 points, the women finished in sixth place out of 16 teams, and the men placed ninth out of 15 teams with 43 points.
Four Spartan women notched podium finishes at the meet. Second-year runner Shahed Eid crossed the finish line first in the 800-meter run and first-year runner Madison Vargo was just two spots behind her. Third-year distance runner Ellen Sears claimed second in the 3,000-meter run, and first-year distance runner Kiera Olson was not far behind in third place.
On the men's side, two second-year distance runners claimed top three finishes. James De La Cruz claimed second in the one mile run with a time of 4:37.72. Meanwhile, Robert Iriye finished third in the 5,000-meter run.
CWRU next heads to Alliance, Ohio for the Mount Union Tune Up on Feb. 17. The team hosts the UAA Indoor Championships at the Veale Center from Feb. 22-24.
About the Writer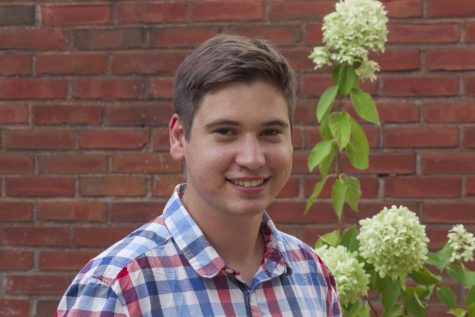 Eddie Kerekes, Executive Editor
Eddie Kerekes is in his fourth year studying chemical engineering while also pursuing a minor in German. He serves as the executive editor. Previous roles...