Spartan club to honor this years inductees to CWRU Hall of Fame on Friday
Friday evening the Spartan Club is inducting six new members to the Athletics Hall of Fame. These former athletes and a faculty advisor are amongst the best to come through Case Western Reserve University's historic athletics program. These are this years inductees:
Jennifer Ehrlinger Butler
Sport: Swimming and Cross Country
Class: 1990
Background: Butler came to Case Western Reserve University as a dual sport athlete, excelling in both cross country and swimming. She earned four swimming varsity letters and three more in cross country. Butler excelled in the 100, 500 and 1650 free as well as the 200 individual medley.
Career Highlights: Time of 18:37.61 in the 1650 freestyle
Awards: Earned academic All-American honors in 1988 and 1989. Received the Dorothy L. Hoza Award in 1989 and the Emily R. Andrews Award in 1990.
Since leaving CWRU: Butler earned her Bachelor of Arts in Psychology and returned to earn her Master of Arts from CWRU in 1995 and then her doctorate in 1998. She served at CWRU for eight years before taking an associate professor position at Wittenberg University. She returned to CWRU as an adjunct professor in 2003 and has been a lecturer since 2006. She is married to fellow CWRU professor Chris Butler.
Jon Gellin
Sport: Swimming
Class: 2002
Background: Gellin was a top performer for the Spartans for his time at CWRU. He swam multiple times on the national stage finishing as high as fourth in the nation in the 1,650 yard freestyle and eighth in the 500 free.
Career Highlights: Gellin still holds the school record for the 1,650-yard freestyle with a time of 15:58.91. He also held records in the 500 free and 400 individual medley stood until 2014.
Awards: Gellin was named an All-American five times over the course of his collegiate career.
Since leaving CWRU: Gellin works as a software engineer for IBM. His wife Kelly Alexander (also from the class of 2002) at CWRU was inducted into the Hall of Fame from 2013. Alexander, also a swimmer, was a 14 time All-American in swimming.
Jeff Rights
Sport: Soccer
Class: 1984
Background: Rights is among the best soccer players to ever come through CWRU. Rights excelled on soccer field and scored 101 career points by getting 38 shots past opposing keepers and dishing the assist to a teammate 25 times. His totals have stood as school records for three decades until they were finally matched in 2011.
Career Highlights: Rights was the first Academic All-American in CWRU soccer history, when he earned the award in 1984. In a personal highlight, Rights scored twice in the semi-final agianst Carnegie Mellon to set up a championship match with Bethany.
Awards: Three time All-President's Athletic Conference selection. Named All-Ohio in both 1982 and 1983. Named All-Mideast Region in 1982.
Since leaving CWRU: Rights earned his B.S. in engineering and currently works for Object Technology-Raytheon Company.
Jay Todd
Sport: Football
Class: 1988
Background: Todd played the important defensive position of linebacker for the Spartan during his time at CWRU. Selected to lead the team as captain his senior year, he was selected to the Associated Press Little All-America Team in both 1985 and 1986.
Career Highlights: He led the Spartans in tackles in his 1985 season and was a crucial aspect of the record setting season that that Spartans put up on the defensive end of the ball. This defensive prowess earned Todd the recognition of being named NCAC All-Decade Team.
Awards: He is a three-time All-North Coast Athletic Conference honoree and the league's 1985 Hank Critchfield Award winner (Defensive MVP).
Since leaving CWRU: Todd earned a Bachelor of Science in Mechanical Engineering in 1988. He went to work for Procter and Gamble in Cincinnati, Ohio and more recently works in IBM's Strategy & Transformation group.
Dr. Joshua Schmidt (Posthumously)
Sport: Wrestling
Class: 2004
Career Highlights: Schmidt posted a career record of 103-53 and qualified for the NCAA Division III Championship Meet three times during his career. He is ranked 11th in wins in the storied program's history.
Awards: Schmidt won two Midwest Regional titles and was the 2004 UAA Most Outstanding Wrestler. He was also a three-time NWCA Scholar All-American as a biology major.
Since leaving CWRU: Schmidt was tragically diagnosed with adrenal cortical cancer two years after graduating from CWRU. Despite the disease he finished his medical school program and earned a Doctor of Osteopathic Medicine degree from Lake Erie College of Osteopathic Medicine in 2009. He then served as an internal resident at Millcreek Community Hospital in Erie, Pennsylvania, and as a resident at Mount Clemens Regional Medical Center in Mt. Clemens, Michigan. In Aug. of 2011, Josh died from the cancer. He is survived by his wife Erin, who also graduated in 2004.
Stephen Hufman (Heritage Selection)
Sport: Swimming and Track
Class: 1971 Graduate of Case Institute of Technology (CIT)
Background: Hufman played two sports for the CIT Rough Riders during his time on campus.
Awards: Hufman won two President's Athletic Conference titles for the javelin throw in 1970 and 1971. He was also an All-Ohio performer in the javelin in 1971 with a fifth-place finish in all divisions. Along with his prowess in the javelin throw, Hufman lettered for the swim team.
Since leaving CWRU: Went on to medical school and currently working at the Wenatchee Valley Clinic.
Heritage Inductee: Hufman is being inducted as this year's heritage award. The Spartan Club, the inducting body for the hall of fame, is comprised of alumni from both CWRU and the pre-federation schools of CIT and Western Reserve University. Athletes who excelled as CIT or WRU students are Heritage Inductions.
Dr. Joseph Prahl (Special Category)
Involvement: Faculty Advisor
Background: Prahl is a professor at CWRU and is now the Department of Mechanical and Aerospace Engineering and served as chair of the department from 1992 to 2007. He attended Harvard and earned his Bachelor of Arts, Master's degree and Ph.D.
Career Highlights: Prahl came to CWRU after his time at Harvard and has served as a professor since 1968. Prahl was a player coach for the CWRU Hockey Club from 1969 through 1978. His biggest impact on athletics however has been as a faculty advisor. He is the current faculty advisor for the women's soccer team and has recruited, supported and mentored dozens of student athletes here at CWRU.
Special Category: Prahl's work has earned him this induction for his long and continued participation in CWRU athletics. The Spartan Club, the inducting body for the hall of fame, inducts individuals under a "Special Category" for individuals who were not athletes but played an important role in sports at CWRU such as coaches and administrators.
About the Contributor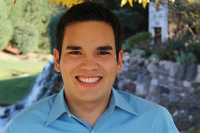 JP. O'Hagan, Sports Editor
JP. O'Hagan is powering through his third year as Biomedical Engineering major and Spanish minor, while serving The Observer as Sports Editor. JP is...