Spartans sizzle despite winter chills
End of winter season Top 10 moments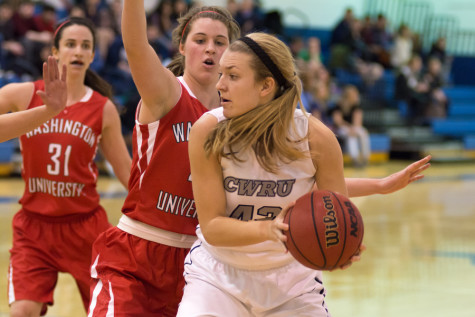 4. Senior Day Victory
The Spartans women's basketball team finished their home stand part of the season with a win over UAA rival Emory University on Senior Day as the Spartans squeaked out a two point victory 75-73. First-year student Hillary Hellmann scored a career high 25 points, assisted by third-year student Jessica McCoy and fourth-year student Laura Mummey who added 17 and 14 points of their own. Emory brought the game to within one point with eight seconds remaining, but McCoy was fouled to stop the clock and hit one of her two free throws. The last ditch attempt by Emory to win was missed, as the Spartans walked away with a memorable victory.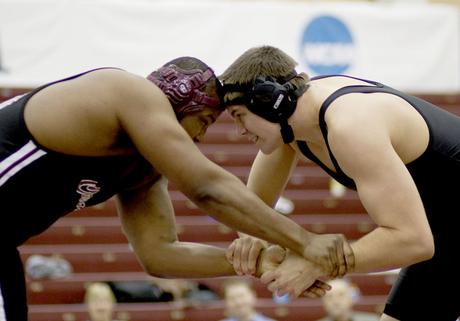 5. McNamara named UAA Rookie of the Year
In a tough first season for Head Coach Danny Song, the storied CWRU wrestling program had a bright spot in Brian McNamara. The first-year student, who competes in the 285 weight class, won both of his matchups at the UAA Championships and was named the UAA Rookie of the Year. The award is the 12th in program history and the first since Dale English won the award in 2013.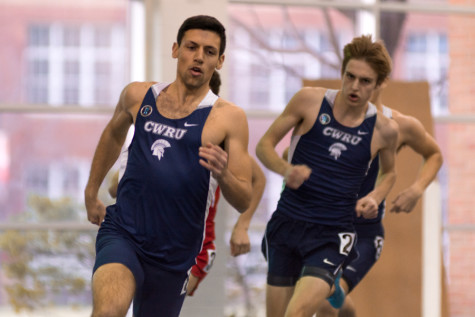 6. Record Breakers
All winter the men's and women's track and field teams broke records left and right in their indoor meets. The men's team has set seven records this season, and many have been broken and then reset by the same athlete. Likewise the women's squad has set six indoor records. For the men, first-year student Rasheed Ajala has record times in both the 55-meter and 60-meter with times of 6.66 and 7.07, respectively. Third-year student Nathaniel Wahner set the record this winter in the 200-meter race with a time of 22.48 seconds. Second-year student Sam Merriman set the 3,000-meter run record, second-year student Andrew Ibibo broke the 500-meter record and third-year student Joe Ledger set the 800-meter time to beat. In addition, Ibibo and Wahner are joined by second-year student Grant Mlack and first-year student Joseph Cabral on the record setting 4×400-meter relay teams. On the women's track side, fourth-year student Taylor O'Neil set the 800-meter record, first-year student Olivia Newman set the 400-meter record with a time of 58.81, and alumna Sheila Ballado set the 60-yard record. The 4×400-meter relay record was set by a team composed of third-year student Abby Casalnova, first-year student Maria DeRenzo, O'Neil and Newman. On the field side third-year student Temi Omilabu has set the weight throw record multiple times, her highest being 17.02-meters. Omilabu is joined in the record books by Saccucci who cleared a height of 3.50-meters on the Pole Vault.
Leave a Comment