Spartans Skid
Softball drops three of four against high level competition
The Spartan softball team took on some of their toughest competition of the season this weekend and came out of it slightly battered and bruised. The Case Western Reserve University squad lost three out of their four matchups this week.
The Spartans lost two games to ninth nationally-ranked Trine University. In the second game, the Spartans saw themselves up 6-5 before Trine exploded for 10 runs in the fifth and final inning. "We need to put people away," said head coach Josie Henry.
One bright spot of the weekend was Molly O'Brien's performance, as she went five for five against Trine and followed up the effort with a two for four effort in the second game against the University of Chicago, including a monstrous triple. Further the trip to play the University of Chicago was like a home game for the Spartans. Since many players are from the Chicago area, parents and families came out to cheer the Spartans to victory, a unique experience for the Spartans.
The Spartans will be looking for consistent pitching performances from their rotation heading into the rest of the season. The Spartans struggled this weekend.
"We have done a nice job of mixing up our pitches," said Henry, "but we can't have any mistake pitches." Should the team be able to do this consistently, they are poised to return to their winning ways.
However, as the Spartans enter the final stretch of the season, they are having to prepare both mentally and physically. With nagging injuries and the mental strain of a playoff push as well as finals, the team is looking to balance the two. "When you have six games over four days, it's tough," said Henry. "Every team has had to deal with this at this point of the year. The strongest will survive."
The Spartans will play another six games this week as they take on John Carroll University, Ohio Wesleyan University and Thiel College in three sets of double headers in four days. The matchups against John Carroll occurred Thursday after The Observer went to print. The Spartans return home to take on Ohio Wesleyan on Saturday for Senior Day; the action begins at 1:00 p.m.
Leave a Comment
About the Contributor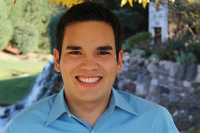 JP. O'Hagan, Sports Editor
JP. O'Hagan is powering through his third year as Biomedical Engineering major and Spanish minor, while serving The Observer as Sports Editor. JP is...