Spartans victorious
The men's and women's track and field teams have won the Battle for the Obelisk against arch rival, Carnegie Mellon University.
The women's team won the indoor meet by a score of 81-55 and the men narrowly outscored the visiting Tartans, who scored 70-66, as both squads combined for a 151-121 defeat of Carnegie Mellon, and won the Obelisk Trophy for the first time since 2012.
The women were led by senior Rachel Tan, who won three events for the Spartans and was responsible for 18 of the Spartan's points. Tan placed first in the high jump at 1.60 meters, the 55m hurdles and the 55m dash, with times of 8.97 and 7.58, respectfully.
The field team racked in the most points for the team, as junior Temi Omilabu hit first in the weight throw at 14.60m and junior Asante Brown won the triple jump at 10.46m. In addition junior captain Christen Saccucci out-jumped the pole vaulters, clearing the bar at 3.20m.
On the track junior captain Taylor O'Neil won the 800m run with 2:25.25, and senior Kristen Ruckstuhl crossed the finish line first in the 5,000m run.
The men's team victory was highlighted by a school-record performance in the 4×400 meter relay. The first place finish in the relay pushed the Spartans to victory, as the meet came down to the relay, the final event of the day.
The record-setting team was made up of juniors Devon Belew and Jonathan Freeman teamed up with sophomores Nathaniel Wahner and Nico Ericksen-Deris and crossed the finished in a time of 3:27.12, breaking the old mark of 3:27.75 by less than a second.
Three Spartans were double-winners in field events, each claiming 10 points apiece. Sophomore Graeham Heil hit a career-best mark of 1.95m in the high jump and won the triple jump at 13.31m. Senior Mark Kulinski cleared the bar in the pole vault at 4.40m and landed 6.28m from the line in the long jump. Finally, fellow senior Sam Reusser threw 13.72m in the shotput and 13.77m in the weight throw.
The Spartans are back in action next on Saturday, Feb. 7 at the Jim Wuske Invitational in Alliance, Ohio. Action begins at 10 a.m.
About the Contributor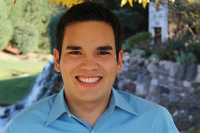 JP. O'Hagan, Sports Editor
JP. O'Hagan is powering through his third year as Biomedical Engineering major and Spanish minor, while serving The Observer as Sports Editor. JP is...