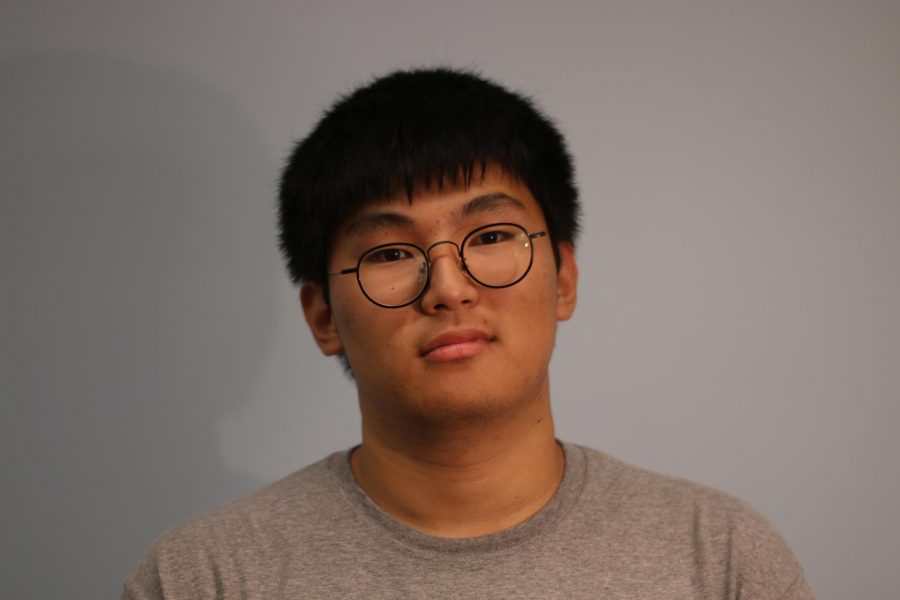 Ryan Yoo is a third-year majoring in civil engineering, with a minor in business management. He likes long walks on the beach, soft jazz, piña coladas and getting caught in the rain.
He is looking for his partner in crime and is honestly up for anything.
 Outside of The Observer, he is also involved in the American Society of Civil Engineers, Steel Bridge and club rugby. For a good time, swipe right or slide into his dms at
kxy191@case.edu
.
Ryan Yoo, Director of Design
Oct 25, 2019

NCAA Ohio Division I Football Week Nine Round-up

(Story)

Oct 11, 2019

Students bring lecture series to advocate for gender equality in construction

(Story)

Sep 27, 2019

The Ohio State University football, four weeks in

(Story)

Sep 27, 2019

COIN comes to CWRU

(Story)

Sep 13, 2019

Best places to eat on campus on a special meal swipe

(Story)

Sep 06, 2019

SEXPOpalooza to switch venue and accommodate more students

(Story)

Aug 30, 2019

Asian market review

(Story)

Aug 30, 2019

F is for Murder: Fall 2019 TV Previews

(Story)

Aug 23, 2019

Cleveland to roll out electric scooters around the city

(Story)

Aug 23, 2019

Across the American South in 59 days

(Story)

May 16, 2019
May 15, 2019

Baseball makes Division III playoffs

(Story)

Apr 26, 2019
Apr 12, 2019

The origin of the Ohio-Michigan rivalry

(Story)

Apr 12, 2019

Fun Page Solutions – Issue 25: 4/12/19

(Story)

Apr 05, 2019

Fun Page Issue 24: 4/5/2019

(Story)

Mar 29, 2019

Playlist of the Week – 29 March 2019

(Story)

Mar 22, 2019

The hogwash over Peppa Pig

(Story)

Feb 22, 2019

Issue 20: 2/22/19 Fun Page Solutions

(Story)

Feb 15, 2019

Reviewing designs of the new emoji

(Story)

Feb 15, 2019

Playlist of the Week 2/15/19

(Story)

Feb 01, 2019

An "Elite" high school mystery show

(Story)

Jan 25, 2019

Don't hug me, I'm Trump

(Story)

Jan 18, 2019

"On the Basis of Sex" portrays Supreme Court justice's early career

(Story)

Jan 18, 2019

Film Society prepares for 44th marathon

(Media)

Apr 13, 2018

[U]Tech, UCITE encourage active learning

(Story)