College students increasingly becoming "sugar babies" to help alleviate student debt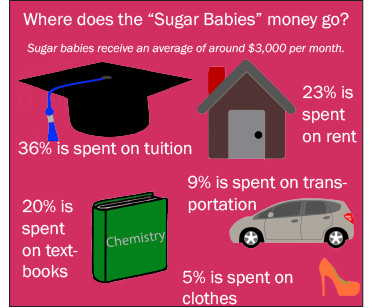 SeekingArrangement founder Brandon Wade's website greets you with the stark quote "Love is a concept invented by poor people," next to a picture of the Massachusetts Institute of Technology grad, smiling coyly.
SeekingArrangement, one of Wade's four dating sites, matches "sugar babies," typically young women, with "sugar daddies" or "mommas" who help support them financially through a monthly allowance in exchange for their company. Wade describes the site as a place where "beautiful, successful people fuel mutually beneficial relationships."
The site, which boasts over five million active members in 139 countries, has seen increasing use by college students in recent years, with 1.9 million college students registered. Nearby Kent State is home to 998 of these students, and, according to the site, Case Western Reserve University has 69 registered students, with 11 new sign-ups in 2015.
"A couple years ago, we noticed that a lot of the sugar babies on the site were college students," said Brook Urick, the site's spokesperson. "It was a trend we attributed to rising tuition costs. It's almost impossible to afford an education, and after graduation students are stuck with low income jobs, trying to pay off their loans."
"A lot of girls see this as a way to finance their future," she continued. "If you can find a guy to provide the lifestyle you want, help you with school, mentor you, be kind of a rich boyfriend, you can graduate debt free and have connections after graduation."
Sarah (whose name has been changed to protect her identity), a fourth-year student majoring in biology, signed up for SeekingArrangement on a whim with a friend in March 2014.
"I got a lot of messages, but I'm really selective and particular," she said. "I like building connections with people. I'm not seeing people just to get something out of me knowing them."
Sarah was on the site for almost a year before meeting with anyone. She says that she has met with two men off of the site; one who she only met with once, and one who she started a relationship with.
"We started dating at first, just like a normal relationship, except that the way we met was interesting," said Sarah, whose sugar daddy lives a couple of hours away but comes to Cleveland frequently for work. "We ended up just seeing each other quite often when he would come to town. Then I went to visit him, and we started travelling together, doing fun things, getting closer."
The average sugar daddy or momma on the site is 45 years old, while the average sugar baby is 26. The majority of the sugar babies on the site are female. Sugar babies receive an average of around $3,000 per month, not including gifts, although the site allows babies to list anywhere between $1,000 and $20,000 per month that they expect to receive. One-third of the sugar daddies on the site are married.
Around 36 percent of the average sugar baby's allowance is spent on tuition, while 23 percent goes to rent, 20 percent to textbooks, nine percent to transportation, five percent to clothing and seven percent to other things.
However, Urick says that the benefits of using the site are not just financial. In addition to their allowance, sugar babies also have the opportunity to network and be mentored by their sugar daddies or mommas, giving them more access to the business world.
"A lot of guys and girls are stuck in specific dating pools, especially in college," she said. "You don't meet someone who is career oriented and established in the first year of college, whereas sugar moms and dads are already successful."
For Sarah, money for tuition was not a motivating factor in her decision to use the site.
"I used it in a different way than most people," she said. "I went on it because I wanted someone who was comfortable with their life. The relationship I got into, it's not because he just gave me money. After we knew each other for a few months, it was just like any other relationship where you get someone who gives you a present or something like that because they appreciate you."
"I was not drawn in because of the money, but because they are people who are comfortable, who know what they want, who have a comfortable lifestyle," she continued. "They have their life planned out, and that makes things easier."
In order to provide more of an incentive for college students using the site, all college students who sign up are given a free premium membership, which Urick says should help them find better matches. Profiles are checked manually by SeekingArrangement's customer service representatives before they are posted on the website. Members are also able to select who is able to see which parts of their profile, and all data is encrypted to provide security and discretion for members.
The site allows people to search for matching sugar babies or daddies and mommas using physical characteristics like height and hair color, as well as location, like any other dating site. Users also create profiles that specify what they are looking for in the relationship, both financially and emotionally, and what they are willing to exchange with their partner.
"Whenever I first talked to someone, I explained to them what I was looking for," said Sarah. "That way, it's all on the table. The number one mistake people make is not being clear with their intentions. It's important to lay that out. One thing I really liked about the site was that people were very blunt about what they were looking for."
SeekingArrangement has attracted a lot of controversy since its inception. Google Executive Forrest Hayes was found dead on his yacht in November of 2013, with later investigation revealing that he died from a heroin injection administered by a woman who he met via the site. Another blow came when one of the women involved in former New York Representative Anthony Weiner's sexting scandal said that they had met via the site.
Aside from these higher profile cases, the site is also regularly the subject of accusations of prostitution and exploitation of women. However both Urick and Sarah deny that the site resembles anything close to the sex trade.
"Prostitution is sex for money," said Urick. "Sugar babies are not being paid for sex. Often times there is no sex going on here. It varies like relationships vary. Some women are in platonic relationships. Some progress into whatever is involved, but nothing is expected on either end except for honesty. Sugar babies are being gifted for a relationship, and the relationship is on their terms."
Urick estimates that about 10 percent of users on the site end up in long-term relationships, like Sarah, or even marriages, a fact that she attributes to the honesty that the site encourages.
"This is a relationship as old as time," said Urick. "In Disney movies, it's a fairytale sold to young women about Prince Charming who comes and sweeps you off your feet. It's not so wrong to want that. Women are realizing they can ask for that in relationships and men are willing to offer that."
Urick said that she got involved with the site after experiencing a very "sugar-y" relationship while in college. She was living in Los Angeles while dating a wealthier man who lived in Miami. He would fly her there, drive her around and buy her clothes. Although they ended up breaking up, she heard of the site from a friend and took a job there.
"If there are dollar signs involved, people are quick to jump to conclusions," said Urick. "I'm okay with that, since it means more people are finding out about the site and the lifestyle. It's important to realize that not everyone's opinions on this are valid."
"The relationships are not transactional," she continued. "They're actual relationships, whether or not the public wants to see it that way."
Sarah also thinks that she has benefited a lot from her experience with the site, and would recommend that other students who are interested consider using the service.
"I think the hardest part was the way that people viewed him," said Sarah, who has told her family and some of her friends about the relationship. "I think they thought at first that he was just looking for a younger woman and didn't have good intentions, but he honestly did. The only reason why there's such negative feedback about the website, or these types of relationships or arrangements is because of a lack of knowledge or a stereotype."
"Really, everyone who has seen my situation has viewed it as being really positive, and has been really supportive of it," she continued. "I think it's good for me, especially in college, because you are under so much stress and having someone who supports you not just financially but has been through the same things, it really helps."
About the Contributor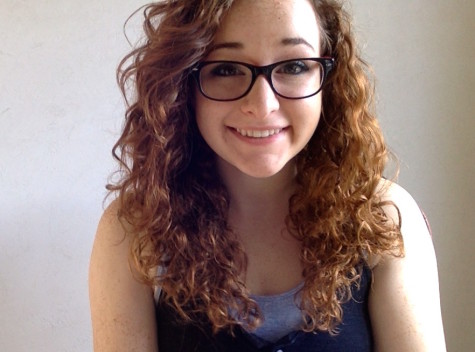 Julia Bianco, Director of Web and Multimedia
Julia Bianco is a senior cognitive science and political science student currently working as The Obsever's Director of Web and Multimedia. She has...