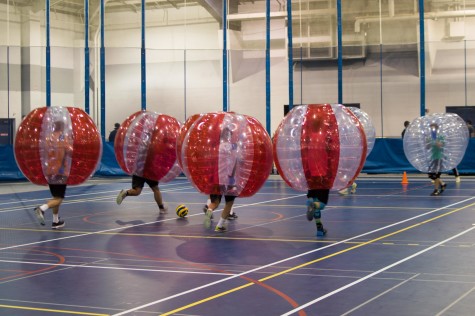 Eddie Kerekes, Staff Reporter

February 12, 2016
What do you get when you combine hard hitting action, chaos, college students, two goals, a soccer ball and 10 air-filled bubble suits? Bubble soccer, of course. The game, invented in Norway in 2011, took off in the United States after appearances on "Late Night with Jimmy Fallon" in February...
Noah Crowley, Staff Reporter

February 5, 2016
The world's most popular sport is coming to Case Western Reserve University with a fun twist this Saturday, Feb. 6. At the event will be free food, lots of fun and several chances at winning an Amazon gift card for all who attend. Almost anywhere that you go in the world, you will run into fans...