Loosen up at the weekly Wade Oval concert
Under a blanket of clouds, there was only supposed be rain. That did not deter the band nor the crowd and so on July 12, the weekly Wade Oval Wednesday (WOW) concert carried on for the fifth time this summer.
And luckily there wasn't even a drizzle. After a day in the summer heat and bustle of University Circle, beginning at 6 p.m., the patch of grass avoided a muddy fate, and instead offered a green space to unwind and kickback to some local music.
For many that meant sprawling on the ground on a picnic blanket or sitting back in a lawn chair facing the stage. A line formed in front of a white tent to the right of the stage selling alcohol. Parents, drink in hand, watched their children run and weave through a sea of chairs. A young couple sat close on a blanket and conversed over a bottle of wine.
Some families, not new to the weekly event, sat in elaborate circles with plenty of chairs and bags. For one family, it was time to dine, and a low-level folding table and candles transformed an evening outdoors into a dining room feast.
Not all the attendees were familiar with how WOW goes down each week. It was the first time for Yolanda Watsa and her daughter, Lashaun Rowe. Rowe is on summer break before entering her senior year of high school. They live in Cleveland Heights and had previously gone to events on the West Side's Edgewater Park together.
Less than 20 feet away, in a grassy space devoid of blankets and chairs, children threw a football back and forth and rolled around with inflatable balls.
In front of the Cleveland Museum of Natural History, the smell of food wafted over lines of attendees, offering dishes from local establishments on Euclid Avenue, such as Rascal House and Mitchells.
The Cleveland Celtic rock band Mary's Lane had individuals of all ages dancing before the stage.
The weekly Wednesday tradition features all types of music. The week before, there was blues and the week before that, reggae. And for 12 weeks of the summer, it's entirely free thanks to donations and a sponsorship by PNC.
Music isn't the only thing the Oval brings to the Circle; there were fireworks the Wednesday before the Fourth of July, June 28. Tonight, July 19, after Wesley Bright & The Honeytones, a soul band from Akron, Ohio, WOW will be hosting a showing of "Sing," the animated-adventure of a koala bear that holds a singing competition at 9 p.m.
Concert: Wade Oval Wednesdays
Location: Wade Oval
Upcoming Dates and Bands
July 19: Wesley Bright & The Honeytones
July 26: Son Gitano
Aug. 2: The Realthing
Aug. 9: Welshly Arms
Aug. 16: Abby Normal & The Detroit Lea
Aug. 23: The Admirables
Aug. 30: The Ohio Weather Band
Leave a Comment
About the Contributor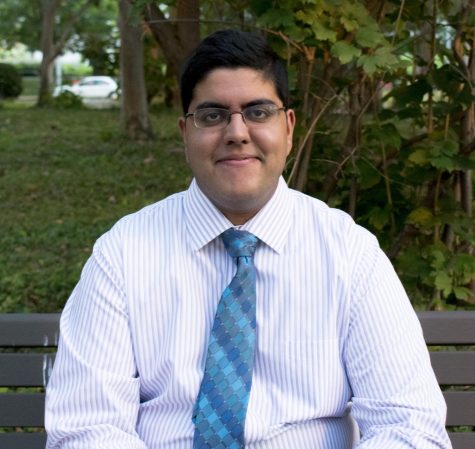 Kushagra Gupta, Director of Print
Kushagra Gupta is a cognitive science and biology student and is working towards a masters in medical physiology. He's served as The Observer's The Director...